As football supporters it doesn't suit us to admit it, but for professional footballers, playing football is just a job. The majority will have the good sense to admit that they are fortunate to be involved in a profession that see's them paid handsome wages to do something they (presumably) love, but it's still just a job.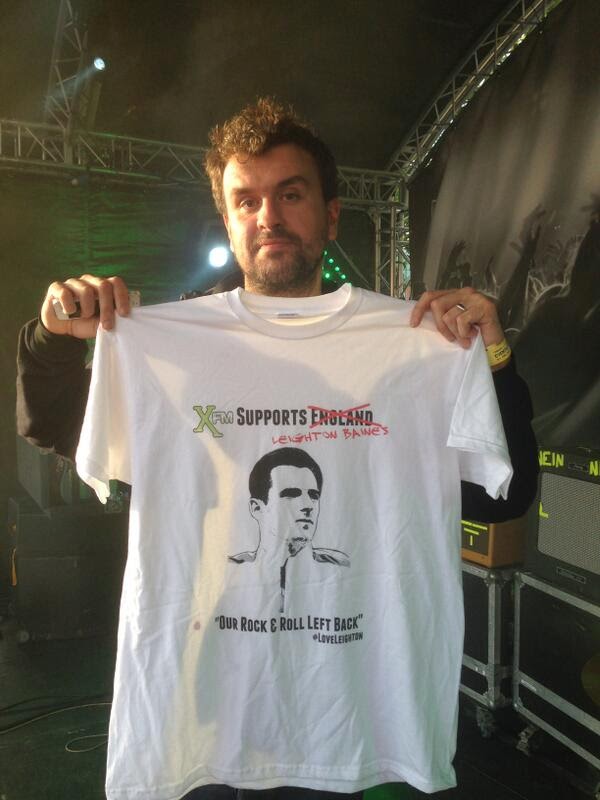 Leighton Baines. he seems like a decent bloke, doesn't he? He's an excellent left back, he looks pretty cool, he seems nice in interviews and he applauds the fans when he goes to take a corner. Oh, and he's taken a guitar to Brazil with him.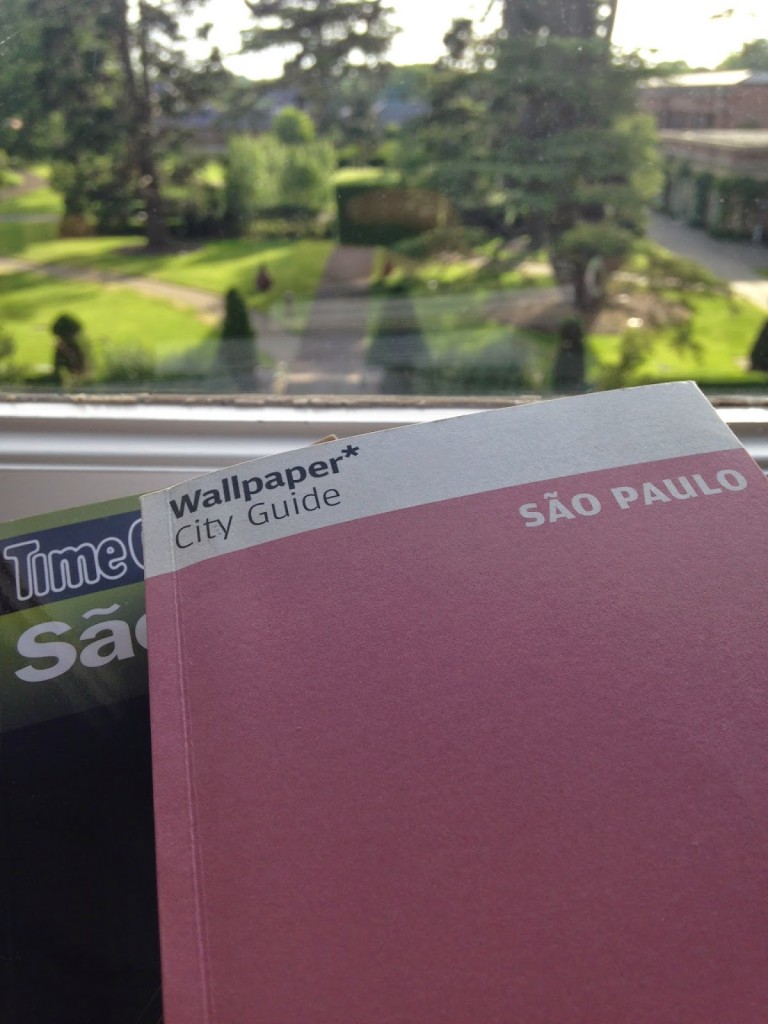 In a little over a week, I will be flying to Sao Paulo. It still feels slightly surreal to know that I'll be almost 6,000 miles away, but I can't wait and am starting to make my final preparations. IN playing against Honduras last night, England have completed their trio of warm-up games and the next time we see them in action will be when they step on the pitch in Manaus to take on Italy.

I'll be honest. South Africa 2010 left me pretty depressed about the English national team. It was the worst showing at a tournament I can remember in a long time and that's saying something. The performances were disjointed and lacklustre, and quite frankly we'd have been better off staying at home all summer. Since then I've found it hard to get too excited about England.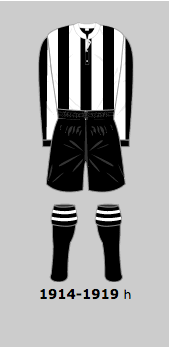 Watford released Part 1 of 2 videos to launch the 2014-2015 away kits. The video tells us that the kit has been produced to remember 12 Watford amateur and professional players who fought in The Great War. This year is the 100th anniversary of the start of the war and I think this is a great way to remember those who went into battle for us.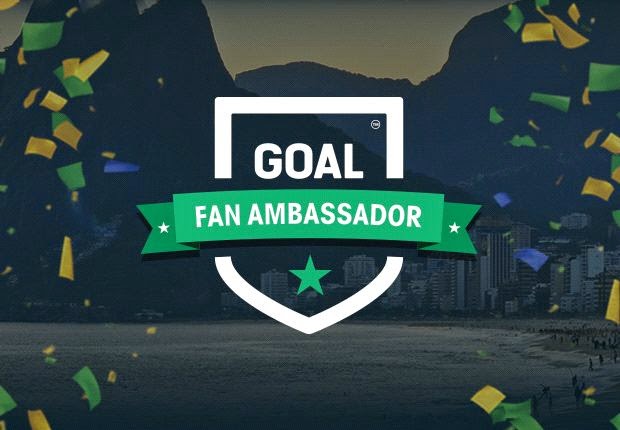 With less than a month to go, it's now starting to feel real. Quite how it happened I don't think I'll ever know, but the long and the short of it is that on Monday 16 June, I'll be flying to Sao Paulo to spend two weeks at the 2014 World Cup.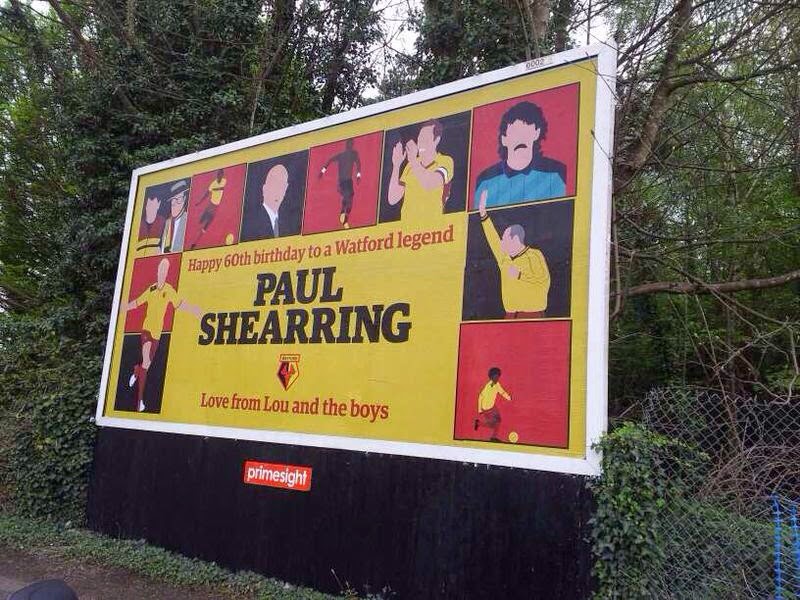 Has anyone seen a better Watford FC themed birthday surprise, and who can name all those that feature?…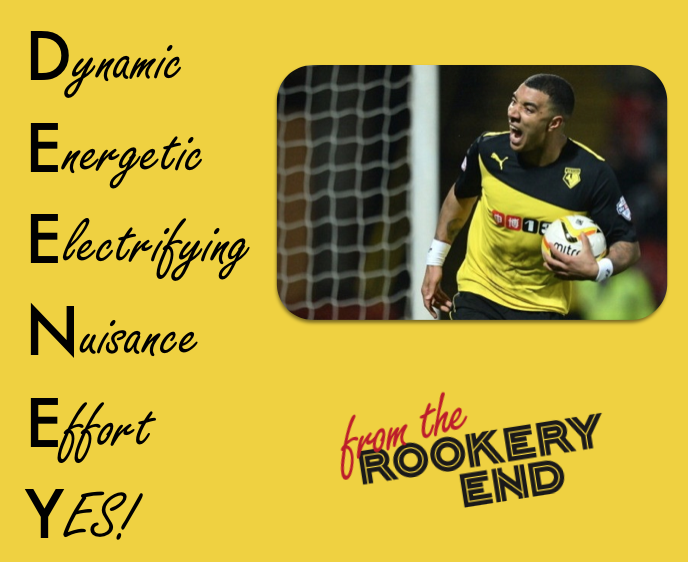 We talk about Troy Deeney's future in the next From The Rookery End (out tonight after Ipswich game), and in tribute here is an acrostic poem for the man.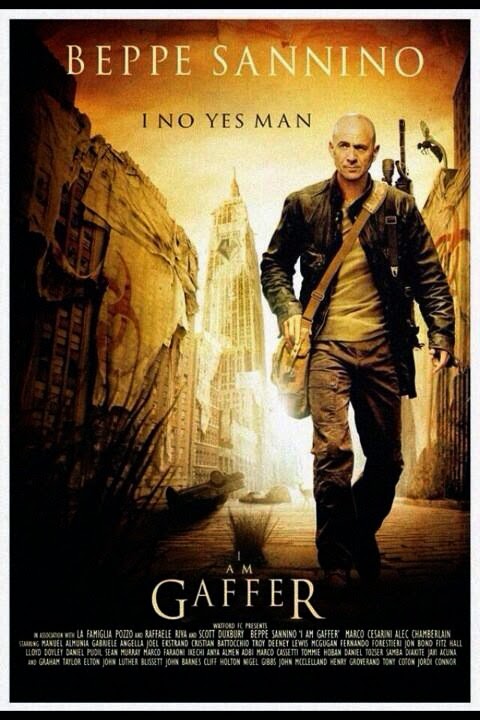 Fantastic work by Jordi Connor!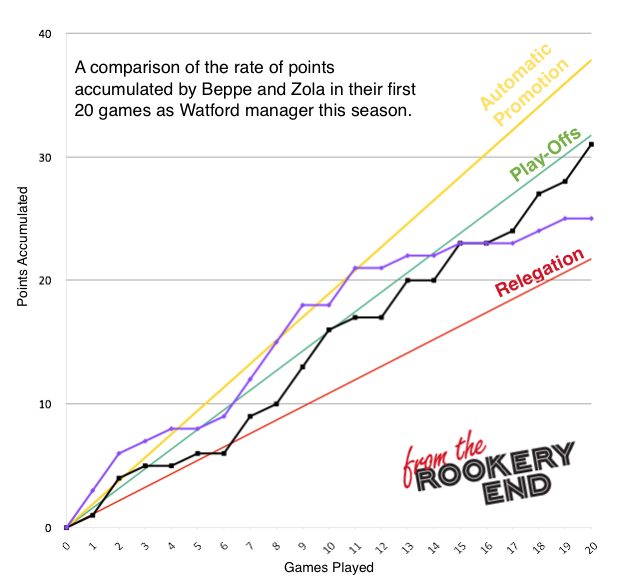 After Jason's blog post "Boring Boring Beppe" and a mini league table of Zola v Beppe after each being incharge of 20 games this season, our Watford brothers in Denver USA took the analysis a little bit further and have done an interesting graph.