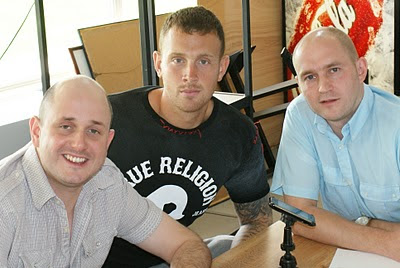 The latest edition is out now and features an exclusive interview with Watford and England goalkeeper Scott Loach. Scott talks to us about a number of subjects, including what is hidden under his goalkeepers jersey…
Watford's spectacular winning run may have come to an end against Swansea this week, but the perfect tonic for downhearted Hornets fans is now available – the fourth 'From the Rookery End' podcast is now available to download!
International fixtures mean there is no Watford game this weekend, but Hornets fans need not despair. Supporters can still get their Watford fix via the latest 'From the Rookery End' podcast, which is out today.
The new season is here (very exciting) and so is the new From The Rookery End Podcast (kind of exciting). Mike, Jason and Jon return with their second podcast and what a packed podcast it is.
On this podcast you'll hear our irreverent look back at the season along with some of your "One Word Season's". There's the glitz and the glam of the "From The Rookery End, End of Season Awards". Danny Graham and Henri Landsbury will be talking to us about their season at Watford. Plus you'll meet the Watford Wannabe WAGS and hear Jon's special apology to Lloyd Doyley.