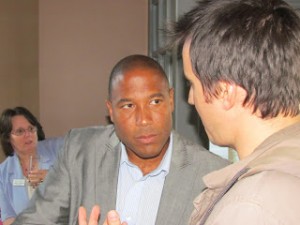 There were many players that helped Watford rise through the leagues in the 1980's, but John Barnes was a the most electric. He almost redefined what a winger was, took on any defender who stood in front of him and even stole the show at Estádio do Maracanã in Rio where he scored one of the most Brazilian goals ever scored against Brazil.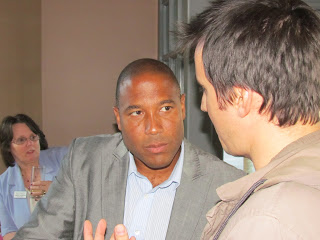 Object #34: Sudbury Court Football Kit
Hunting down the next big talent and signing them for not a lot of money is the dream of every football club. So how did a future England World Cup star end up at Watford Football Club. When we talked to John he told us:
"A taxi driver happened to be watching a game, he thought I must have been a decent player. He knew a scout from Watford so he asked the scout to have a look at me. Tom Walley came and had a look and as they say the rest is history. A set of kick back then, I thought was a fair deal. They could have got me for nothing so Sudbury Court were happy with a set of kit."
No one could have predict what John went onto, especially Strictly Come Dancing, but hats off to Tom Whalley and Graham Taylor for negotiation that deal. John left Watford in 1988, when he moved to LIverpool for £900,000. Which, even in the current climate of transfers worth 10's of millions, that is some good business.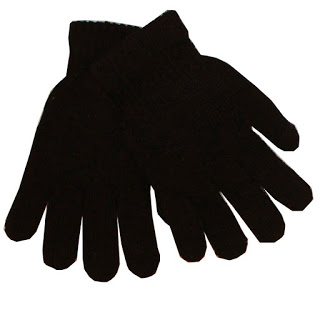 Object #35: John Barnes's Woolly Gloves
The second object for John is the Wooly gloves he would wear when the weather wasn't so clement.
"I got a lot of stick for it because back then men were men. Especially Watford at that time has a lot of northern men. Northern men are tough, and as much as you've got southern softies, I was even softer than a southern softie."
If a pair of gloves kept John going and allowed him to be the original Lionel Messi then buy me a pair of wooly gloves now! The under garments that are available to the current Watford squad are vast and I'd hate to know what stick a snood wearing player would get off the Watford team of the 1980's.
— RookeryJon