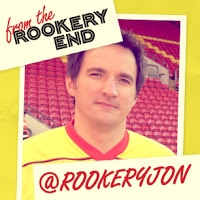 First Watford Game:
Watford 3-0 Oxford United – 23rd August 1986
Goals from: John Barnes, Luther Blissett and David Bardsley
Favourite ever Watford player?
John Barnes. He was my first footballing hero and the first player I had a photo taken with. I met him again a few years ago and he didn't like me reminding him of our first meeting 20 years earlier and I was quite drunk.
What's your special Watford fact?
I was Mr August in the 1988 Watford Calendar. I'd taken kick off with Luther Blissett at the club Open Day and someone must have taken my picture.