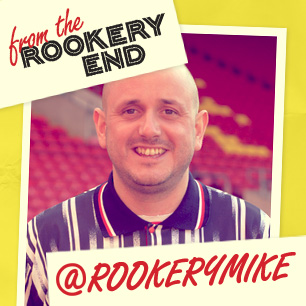 First Watford game?
Watford v Walsall FA Cup 5th Round Replay in 1987. The game ended 4-4 and the Watford goals came from Watford legends Kenny Jackett, Luther Blissett and John Barnes!
Favourite ever Watford player? Tony Coton. Not only was he an amazing goalkeeper, he was also slightly unhinged and as hard as nails.
What's your special Watford fact?
As a nipper I used to badger my parents to take me to Vicarage Road a lot. One summer we went to the ground to visit the Hornet Shop, they were busy building the Rous Stand so we went up to a have a closer look. After talking to the builders a bit my brother and I got stuck in with helping mix the cement they were using. It is therefore fair to say that I helped build the Rous Stand.