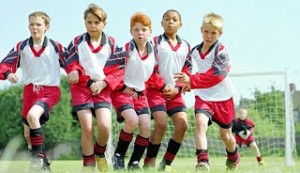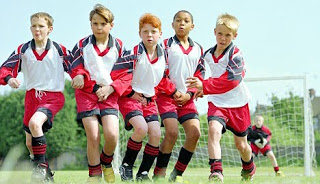 "You don't win anything with kids"
"If you're old enough you're good enough"
"There's no substitute for experience"
These are phrases that all football fans will be familiar with, each of them an often used part of every football pundits armoury. Apart from being massively overused, these three phrases have one other theme in common. Youth.
It's fair to say that not everything talked about in football circles is applicable to Watford. "Mackay's biggest task will be to keep the string of Internationals that don't make his first team happy…" is not a phrase you'll likely to hear any time soon. We don't generally have to worry about resting players ahead of an exacting European campaign. Whether the 30 goal a season Italian World Cup star will chose Old Trafford or Vicarage Road is not an oft posed query. Questioning whether half of the squad have permission from their Mother's to play, is perhaps more pertinent.
Whatever the rights and wrongs of Watford's immediate history, we find ourselves heavily reliant on youth. Boys that we have signed, then trained and nurtured. Youngsters that you probably wouldn't let into a 15 rated film, much less be allowed to buy a pint. This is no bad thing though. Bringing through youngsters? We're pretty good at it you know.
As I write this, myself and the rest of the Nation are counting down to England's final World Cup game with Slovenia. Whilst the majority of the starting XI is unknown, the goalkeeper is already common knowledge. The man between the sticks for the big game? David James. Now almost 40 years old, James has played for some of the Countries biggest clubs. And Portsmouth.
I'm sure most of us don't need reminding where DJ's path to stardom began, but for those of you too young or too forgetful to recall, it was right here at Watford. A product of the Watford youth team, he played 98 times for the Hornets before leaving for Liverpool in a record breaking deal worth £1,000,000 in July 1992.
Whilst David James is approaching the end of his career (don't tell him I said that!), Ashley Young is most definitely at the start of his. A more recent graduate from the Watford youth system, you would have had to have your head stuck in a large bucket of sand not to have noticed his meteoric rise. Unlucky not to feature in this summer's World Cup, Ashley is a shining example and a fantastic illustration as to how seriously and how committed Watford are to progressing young talent.
For many, the quotes at the beginning of this piece are just words. Throw away remarks to fill time of space. Not for us. Not for Watford. Ahead of the new season we find our squad liberally sprinkled with graduates from our increasingly respected and recognised Academy. Marvin Sordell, Liam Henderson, Lee Hodson and Michael Bryan are sure to feature heavily this season and whilst a reliance on such young and inexperienced players could be cause for alarm at other clubs, it most certainly isn't the case here.
We know that if a player comes through our system and appears on the Vicarage Road pitch in a yellow shirt, then age and experience really isn't important. We know our system works. We know they'll be good enough. Instead of approaching the season worried about our young squad and their ability to succeed, we approach it with both excitement and pride, safe in the knowledge that when it comes to bringing through youngsters, Watford do things right.
Multi million pound signings? No thanks. We make our own superstars here.
Come on you Horns!
– Rookery Mike