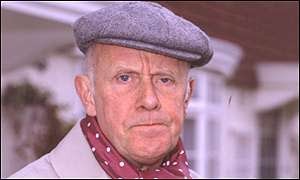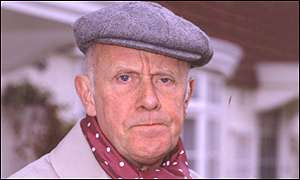 In my experience, there are two kinds of football fan. The first type is epitomised by my partner in podcast crime, Jon. He is the football fan who can find the positives in a game that saw your team beaten 0-4 at home, your star striker breaking his leg and your captain wrongly sent off. He is unrelentingly, unswervingly and admirably optimistic.
I on the other hand represent the other side of the coin, the second type. I'm the supporter who at 3-0 up with 2 minutes to go, will still be thinking 'we really need a fourth here…' I don't mind admitting it, when it comes to football, I'm a dark, tortured and pessimistic soul.
Despite my eternally iserable disposition, at present even I, the Rookery's personal raincloud, have to admit that things are looking pretty good at Vicarage Road. We've won five games in a row including the clinical dismantling of the divisions top two sides, we are the top scorers in the Country, Danny Graham is the leading scorer in the Championship and we've got an awesome away shirt again. It would take an effort of Victor Meldrew-esque proportions not to be at least reasonably content with where Watford are right now.
One of the common themes we have discussed on the podcast has been the youth set up at Vicarage Road and due to the financial climate, the club's current reliance on it. Despite being heavily tipped for relegation by those supposedly in the know, those of us with Watford in our hearts always had a sneaking suspicion that actually, the kids may be alright.
Listening back to those early season podcasts there was a definite sense of hope and confidence…even from me. Apart from the obvious fun to be had watching Watford at the moment, it is also rewarding to note that the wider footballing community is having to sit up and take Watford seriously. Those who wrote the Hornets off as broke and hopeless are having to quickly reassess and review their opinion. With media coverage of Watford historically woeful, nothing gives me greater pleasure than lazy pundits having to backtrack and give us credit where it is undoubtedly due.
Of course the season hasn't been without it's hitches and with Jordon Mutch and Andrew Taylor back at their parent clubs and the treatment room looking alarmingly busy, there may be tricky times ahead. Staying in the division remains the only realistic target, but for now it's nice to know that the confidence we had in our club wasn't misplaced. It's nice to know that our faith and support is being repaid. It's nice to know that the system at Watford works and it's nice to know that money isn't everything.
Being a football fan has far more downs than ups, so whilst Watford's stock is high I'm taking a leaf out of Jon's book and am just going to sit back and enjoy it. That is of course until Malky Mackay leaves for Burnley and we lose at home to Hartlepool!
Come on you Horns!
— Mike
PS – That third reason to be cheerful? England have won the Ashes and in some style. One of the main contributors to that success was Watford FC supporting fast bowler Steve Finn, so even if you don't like cricket you should be proud of a fellow Hornet! Well done England and well done Finny!