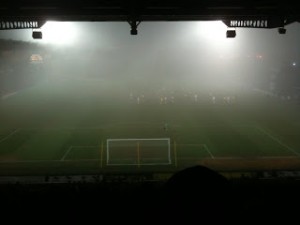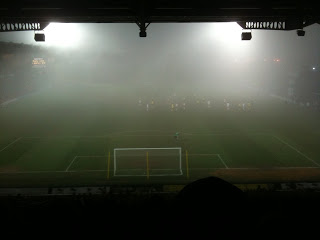 So, after nine games unbeaten and seven wins in a row, we are now without a win in three. Defeat in an amazing game at Cardiff was followed by a disappointing performance at a freezing Vicarage Road against Brighton FA Cup, whilst Tuesday's draw with Crystal Palace was a typically joyless affair. With Nottingham Forest lying in wait at the City Ground on Saturday, I doubt many people will be selecting an away win on their pools coupon.
Tough times eh?
Well, no. Not really.
If we cast our minds back to the start of the season, it's fair to say there wasn't much optimism about. Our financial plight was well documented, our squad was thin and our ground was a three sided tribute to shabby chic. Six months into the season and I think it's worth reminding ourselves that the situation remains tricky. We're still faced with the challenges we faced back in the summer and whilst there have been whispers of a takeover, nothing concrete has materialised and the future of the club is still uncertain.
Whilst things appear to be moving slowly off the pitch, on it we've been treated to some fantastic stuff. Of course there have been off days and some shockers, but with a team that are on average young enough to be my kids and that cost less to assemble then my credit card debt, what do you expect?
Already this season we've had some memorable moments, winning away at Norwich and QPR, the home demolition of Cardiff and the humbling of Robbie Savage. We've been on a long unbeaten run and have basked in the plaudits that rightfully came the way of our Manager and team. We've scored a hatful of goals and are playing some great football in doing so. It can't always be like that. Not yet at least. So if we do go through a tough patch, remember the good times, roll your sleeves up and support the team. You've got to have the bad times to appreciate the good…
I'm not suggesting that as fans we should accept poor performances. I'm not suggesting that our players should be beyond reproach because they are young or didn't cost much money. I'm not suggesting that there shouldn't be healthy discussion about who should be in the team and who shouldn't. I'm suggesting we remember what this team has achieved already this year. Remember how far we've come. Remember that every time one of those players pulls on the shirt, they do so ready to give 100%.
This is a team we can be proud of and believe in. They give of their best for us, let's give of our best for them.
Come on You Horns!