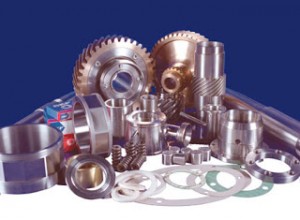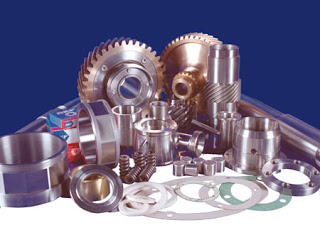 Lots of different parts. Can Zola put them together?
I think I'm what marketing experts would call an 'engaged supporter'. I care enough about my football club to pay for a season ticket, write articles like this, features for the match-day programme and to help put together a Watford podcast (which you all listen to, right?). I'm definitely an active supporter. There are a few things I'm not though. I'm not a 'happy clapper'. Despite dedicating more of my life than is natural to my football club, I don't stick up for everything they do simply because they are Watford. Neither am I a Pozzo family apologist. I don't necessarily think that what is currently happening at WD18 is ideal and won't blindly stick up for the 'project' just because we can now call Udinese and Granada 'brothers'.
So, there are my credentials, make of them what you will. What I'm trying to say is that I attempt to remain balanced, and I've been mildly surprised at the number of supporters who after a fourth straight defeat in all competitions, are struggling to cling on to a bit of perspective.
Before moving on, it's important to remember the context in which the Pozzo family took over our club. They saved us from what was rapidly turning into a very messy end. Whatever Bassini claimed at the time or since, he was running our club into the ground and without the Pozzo family's timely intervention I have severe doubts as to whether we'd still have a team to watch. So, we're better off than we would have been had nothing changed – 5-1 defeats and all.
It quickly became apparent what would happen once the ownership of our club changed. We would be the beneficiaries of a number of loan signings, primarily from Udinese and some from Granada. Forward-wind a month or two and the influx has happened, and how. Even the most clued up of supporters has to have been surprised by the sheer number of players we have inherited. It's been unprecedented.
Most fans will have seen the upside very quickly. A host of decent players arriving at Vicarage Road that we ordinarily wouldn't be in with a sniff of attracting. Most fans will have also seen the pitfalls. How can you create a team from such a disparate bunch of players, all from different backgrounds, all speaking different languages – united only perhaps by a joint lack of prior knowledge of Watford Football Club. And that of course is the exact problem Gianfranco Zola now faces. In charge of one of the biggest squads ever seen in the Championship, there are currently more questions than answers when it comes to assessing how this year will end up for the Hornets.
However. Some things are clear. Firstly, we all of a sudden have some excellent footballers on our books. Abdi, Vydra, Pudil, Foristieri and Chalobah have already shown glimpses of what they are capable of, whilst a number of other players with good reputations are waiting in the wings. Loanees they may be, but the Watford squad is undoubtedly stronger than it has been for some time. This is good news.
Secondly, we're six games into the league season. Six. We've won two of them, lost narrowly in two, been poor in one and been hammered in another. Clearly a mixed bag, but hardly cause for an outbreak of panic. History has shown that patience is usually a virtue when it comes to Managers. They need time, and this has never been more applicable than at Vicarage Road. Zola, new to the club and new to the players he finds himself in charge of faces a big task – of that there is no doubt. There is also no doubt that six games in isn't the time to pass judgement on him and the Pozzo regime. Neither for that matter is six months. If the Pozzo's are serious about making Watford a sustainable Premier League club, and there is no reason to think they aren't, then I'd suggest we're looking at something more like six years…
Of course it's impossible not to be downcast after a run of defeats. It's impossible not to feel that this Watford team is currently (currently being the operative word) that is less than the sum of its parts and Anyone not angered by the performance at derby needs to question their status as a football supporter, but keep an eye on the bigger picture. Be critical, ask questions, make suggestions and argue – of course – that's what makes football great, but I'd urge my fellow fans to keep an eye on the bigger picture and to give it time. We're at the start of something, but it really is the very start. Don't write this new look club off before it has even got going.
COME ON YOU HORNS!