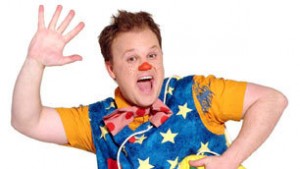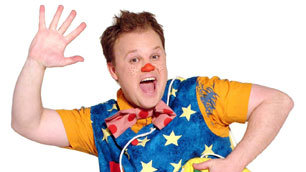 Mr Tumble. Falling over is no laughing matter.
Good grief this is tiresome.
The weekend's football was once again shrouded in controversy – an ill judged red card ruined my afternoon's entertainment at Vicarage Road, whilst elsewhere, Luis Suarez and Gareth Bale were embarrassing themselves with a pair of breath-taking, gravity-defying tumbles. Whilst Hornets fans wait to see if Matej Vydra's dismissal will be overturned, the rest of the footballing fraternity are embroiled in a debate about diving. Again.
I'm certain that all right minded football fans agree that diving is abhorrent. It's cheating the referee, it's cheating the opponent, and perhaps most importantly of all – it's cheating the viewing public. Anyone with even a vague interest in football is united by a view that something needs to be done, and with a couple of high profile examples bringing the subject back into the spotlight, surely now is as good a time as any to identify the way forward?
In practice, yes, but in reality, football remains its own worst enemy.
At a time when a little sensible debate and reasoned discussion is required, balance seemingly disappears out of the window; one-eyed tribalism and a desire for opportunistic points scoring seemingly more important than tackling the real issue. Take the Suarez incident for example. Understandably, Liverpool supporters have been quick to provide their take on the situation, taking part in radio phone-ins and online debates. Nothing wrong in that of course, it's their club involved, but instead of looking at the actions of their player, too many chose instead to look at the behaviour of the opposition – in this case Stoke City.
It's perhaps unfortunate that in this case the game featured another controversial incident, Robert Huth appearing to stamp on Luis Suarez – the Uruguayan seemingly a magnet for high profile talking points. Huth's challenge was an unpleasant, nasty, dangerous one and certainly warrants discussion – but isn't valid as a defence for the Suarez dive. "Yeah, but did you see what their guy did to our player first…" just doesn't wash with me.
Numerous journalists also decided not to give the diving issue the platform it deserved, instead choosing to poke fun at Tony Pulis, the Stoke City Manager. Pulis publicly denounced Suarez for his airborne antics, yet he was mocked for doing so – reminded of his blithe reaction to Peter Crouch's handballed goal against Chelsea in which he was happy to embrace an ill-gotten goal, welcoming the bit of "luck" he felt it represented. The intimation being that Pulis waived his right to comment on anything when he didn't condemn Peter Crouch for handling the ball. One of his players has broken a law of the game and got away with it, so why should he moan about an opposition player doing so?
It's a nonsense. Are we only to accept opinion from those who can claim to have permanently occupied the moral high ground? Can we only take situations seriously when the wronged has never been in the wrong themselves? The truth is it is easier to look at the failings of another, point at an opposition player or a rival manager than to admit fault and take steps to tackle it. "Yes, we may have behaved badly, but don't forget what they did back then…"
It's not a sophisticated defence, diversionary tactics have been used forever and a day – largely because they are simple and effective, but whilst we as football people consistently choose to find fault in others instead of taking responsibility for the actions of ourselves or our football teams, this tiresome charade will continue.