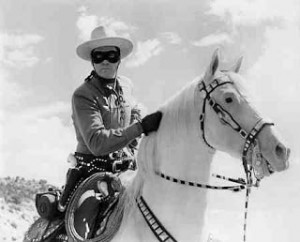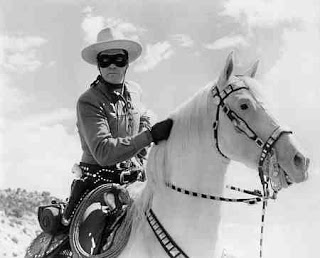 It's the lone (loan) ranger. See what I've done.. oh forget it.
A while ago, with Watford firmly in the cross hairs of opposition supporters and a few journalists with an agenda, I wrote the following article. Since I put pen to paper, the Hornets have continued to attract criticism, largely from ill informed local journalists who are seemingly unwilling to do even the most basic of research, whilst opposing supporters still gleefully (but woefully inaccurately) label us "Udinese B" or "Cheating Italians"
On the flip side, however, a few people have started to sit up and take notice, recognising that this is a genuinely exciting team that has a lot of potential – the clinical dismantling of Brighton live on Sky over Christmas certainly caught the attention of those who may previously have dismissed the Hornets as an irrelevance. There are still those who choose to question and criticise Watford and their owners though, so I think it's an opportune time to ask my original question again. No-one likes us. Should we care?…
(Original article written October 2012)
Watford have always had something of a 'cuddly' image. They were of course the original family club and in the main, that reputation remains. I've never had a problem with it – the clubs active efforts to court families when I was growing up in the 80s are the reason I'm a supporter now. I have no doubt my Dad wouldn't have taken me and my younger brother to Vicarage Road so often if it wasn't for the safe environment we were guaranteed.
This continued positioning means that the Hornets have very rarely been viewed as anything other than inoffensive. The closest Watford have come to upsetting people came back in the early 1980's when Graham Taylor raised the hackles of established Division One managers – largely by beating them and their supposedly better teams week in week out. Aidy Boothroyd ruffled a few feathers too, but in the main it has been hard to find many people with a bad word to say about my club.
Until now.
When the Pozzo family, owners of Udinese (Serie A) and Granada (La Liga) took over at WD18 in the summer, they attracted criticism by immediately sacking Sean Dyche and replacing him with Gianfranco Zola. This was followed up with the implementation of the model that had brought success to Granada – namely loaning the Spanish club players from Udinese. This tactic paid spectacular dividends as Granada earned back to back promotions, but eyebrows were raised and questions asked when bolstered by loans, Watford's squad ballooned to a total of 42 professional players.
After an indifferent start to the season, the initial interest in Watford's fortunes seemed to have waned – onlookers dismissing the Pozzo project as an ill thought out idea, doomed to fail. Then the landscape changed again. Martin Samuel of the Daily Mail wrote an article under the headline: "Watford are a snapshot of all that is wrong with the modern game". It was fairly easy to deduce that the man from the Mail is not a fan. Then came consecutive away wins at Huddersfield and Charlton, welcome wins for Watford, but they brought with them complaints from opposition fans, many of them seemingly upset with the number of foreigners Watford now had in the squad, and the way in which a few of them seemed to have trouble staying upright.
All of a sudden Watford fans have found themselves in the unfamiliar situation of having to defend the club on a number of fronts. Whether it is national journalists suggesting Watford are ruining the game by using the loan system to gain an unfair advantage, or opposition fans furious at the antics of players from overseas, Watford are quickly turning into the club everyone loves to hate.
It could be argued that in becoming a target for opposition fans, we are clearly doing something right. After all would they be so upset if they hadn't lost to us? If we're worth getting angry about, we're at least making people sit up and notice. Indeed, I had a conversation with a fellow Watford supporter last season who surprised me by saying he wished Watford could get rid of their nice guy image. He felt it was a competitive disadvantage and voiced his desire for Watford to be 'a bit more nasty'.
Well, it looks like the change in perception he wanted has come to pass.
It feels like for now at least, no-one likes us. The real question is – should we care?