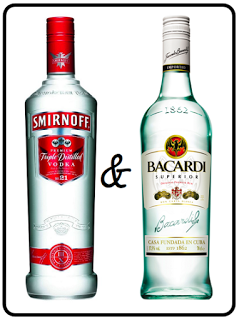 This week's From The Rookery End podcast has eight different Watford fans sharing how they're feeling with three/two games left for this 'unexpected' season.

Recorded on our way to and from London Road, this podcast features a chat with Frank Smith from The Watford Observer who reflects on the season and the changes that he's seen this year at Watford FC.
It's another weekly podcast, Jon and Jason are joined by David Lewy (Mike's on a Stag Do in Amsterdam) and the boys reflect on the big Watford Week with games against Hull and Cardiff. They chat to Watford commentator/TV presenter Jon Marks about his view of things from the press box, plus the clubs unreserved seating in Vicarage Road End for home fans.
In this podcast Jon, Jason and Mike chat to old friends, returning manager Sean Dyche and Denver Hornet Curtis, and meet some new friends in Keren from from Leyton Orient and Gary from Gillingham… oh and we have a camera crew follow us!
This is the first of our slightly shorter, but more frequent podcasts in the run up to the end of the season. The boys are joined by David Garrido from Sky Sports News and David Walker from We Are Going Up podcast and we ask if size really counts.
As Watford continue to stroll on up the Championship Jason, Mike and Jon chat about how everyone seems to be moaning about our loans and, with friend of the podcast David Lewy, discuss if we actually want to go up to the Premier League.
Back after a winter Break, From The Rookery End return with a lot to be cheerful for. Jon, Jason and Mike talk about their favourite win, and the unfamiliar fans reaction plus they chat to Marvin Scoredell upon his return to the club and midfield string puller Almen Abdi.
This month's podcast comes in two parts. Part 1 is at the FA Youth Cup game where the boys look at the future hornets and chat to the outgoing Head of Academy Nick Cox. Part 2 is at Hull City home game when Jon, Jason and Mike meet Ikechi Anya, chat about the up coming Man City FA Cup game and we have to talk about he who we wish to forget!!
The start of this podcast was not as planned (yes we do plan them), but it was a lovely surprise to meet and chat Nordin Wooter. Along with Nordin Jon and Mike chat to Sky Sports Adam Leventhal, Wolves commentator Steve Herman and young hornet Connor Smith! There is no Jas this mornth, but there is the return of Robo-Jas. It's been a successful November so it's happy hornets all round – even Mike!
This month the boys are feeling far more positive about being Watford fans. As well as talking on-pitch action with Watford fan David Cameron Walker from the "We Are Going Up" podcast, but author Lionel Birnie is back to talk about his (and 10 others) new book, and to discuss the recent hornets coverage in the national press. In 100 Objects a sever and some vegetables go into the list, plus Jon talks to current loan player Nathaniel Chalobah who really is only 17 years old!