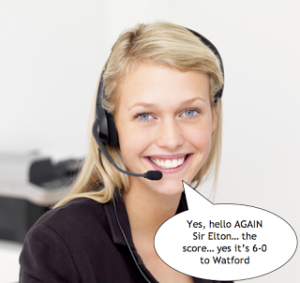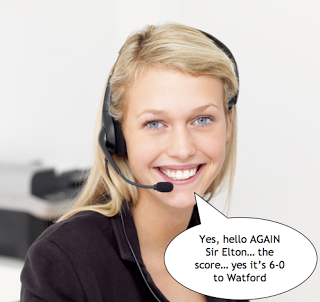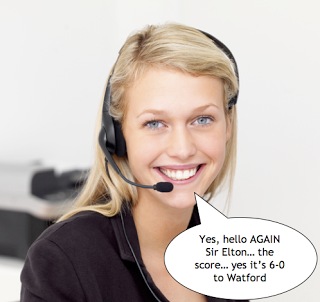 As Watford fans we can't always make it to games. And when we can't we often spend a Saturday afternoon being obsessed with trying to keep up with the score. If I'm not at a game I will normally have BBC Three Counties commentary in one ear, and if I'm ever stuck at an event like a wedding I often sneaking a look at iPhone under the table hoping to see a good score line.
On BBC Radio 2 this morning, Sports Johnny claimed that Elton John always called the club at 4.45 every Saturday to get the Watford score no matter where he was in the world. Chris Evans didn't believe he did it every week so they called the club to find out the truth and spoke with receptionist Sasha.
If you want to know exactly what Sir Elton does every match day to keep up with the score have a listen on the BBC iPlayer and scroll to 1:51:00.
– RookeryJon