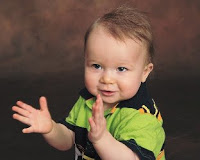 The Legendary Watford Fanzine "Clap Your Hands Stamp Your Feet" is coming back for a one-off special. It's been a few years since the last one and we at From The Rookery End are very excited about it's return. It, and other Watford fanzines, are great inspirations for our podcast. We're an audio fanzine if you will.
Barry the editor sent the below message to the Watford Mailing List and I thought it well worth passing it on to you. They're are after any contributions you might want to give, so if you like to draw, write or express your support for Watford in a form that can go into a fanzine then send it in.
I'll let Barry explain all below.
Can't wait for it
– Rookery Jon
******
You may have heard the rumours about CYHSYF are going to do a one off special at the start of the season. I'm pleased to inform you that this absolutely true, but it depends on how much interest we can generate.
The last time Clap hit the streets under this brand name was around a decade ago, but it has also been a number of years since Look At The Stars, an amalgamation of Clap and a fellow fanzine, was being read in the stands of the Vic, so it is time for another helping of every Horns' fan favourite read.
We would be interested in hearing from all the old contributors (a lot has happened!) but as always, the fanzine is open to everybody. In particular, we'd like to hear the opinions of any new contributors.
I cannot stress enough, don't be shy. YOUR FANZINE NEEDS YOU! It doesn't matter if you think your article is rubbish, our dedicated team of editors will help you! We need all the padding we can get.
Cartoons, pictures, things you've created using Photoshop, serious articles, funny articles, jokes, ideas – this is an open shop.
So much has happened over the years. I'm sure you can think of something to send us. You may wish to roll back the years with `Learn To Play The Watford Way' or have a new Bafta award winning idea
lurking up your sleeve.
If we don't get the contributions rolling in, there will be no fanzine. It is as simple as that. It is up to you guys.
One final request, please can you send all of your stuff to:
That address again – cyhsyf@yahoo.co.uk
As always, the message is the same.
Support the team.
Barry