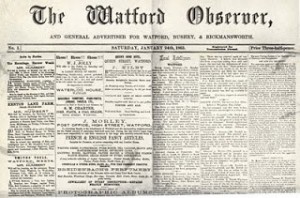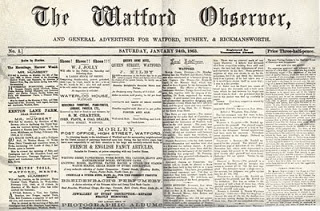 With pre-season well underway and the big kick-off looming ever larger on the horizon, we at From the Rookery End are working hard on the eagerly awaited second instalment of the podcast.
We want you, our fellow Watford fans, to be a big part of the podcast and following a fantastic response to the "One Word Season Reviews" in the last episode, we are asking for you to get involved again.
This time we want to hear what you hope to see happen this year at Vicarage Road, but we don't just want a straight prediction – that would be boring! So, in a slight twist, we would like to know what newspaper headlines you hope to be reading about the Club in the coming season.
There have been some classic footballing headlines down the years. Who could forget "Super Caley go ballistic, Celtic are atrocious" after John Barnes' team were humbled by Inverness? What about the fantastic "Queen in brawl at Palace" which was used by The Guardian after Crystal Palace striker Gerry Queen was dismissed in a game at Selhurst Park. Memorable headlines from history, but how and why will the Golden Boys be featuring in the news this year?
Will we be reading about the "Lloyd Mayors Show" after Lloyd Doyley doubles his scoring record? Will the Watford Observer be printing "Another goal for McGinn in Watford's 20th straight win"? Or will it be news we didn't want to hear, as we read "Spurs poach Loach"?
Your headlines can be as funny or as serious as you want, they can rhyme or even have a pun in it. The best headlines will feature in the podcast and who knows, if your predictions come true, you may even see your headline in the Watford Observer or on Sky Sports News!
The first podcast proved to be hugely popular, with Watford fans downloading it across the globe. This is your chance to share your views with fellow Hornets everywhere, so whatever you have to say, please do get in touch! We are really looking forward to hearing from you.
It's going to be another memorable season, but what will we be remembering it for?
Come on you Horns!