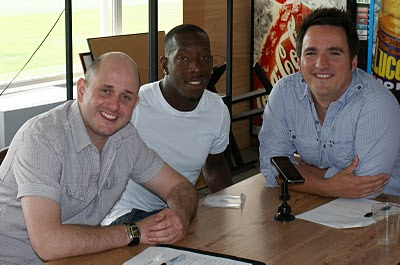 The new season is here (very exciting) and so is the new From The Rookery End Podcast (kind of exciting). Mike, Jason and Jon return with their second podcast and what a packed podcast it is.
They'll be looking forward to life as a Watford fan this coming season and chatting about the comings and goings at Vicarage Road.
They'll also be catching up with Watford blooger and author Matt Rowson, dropping in with the Watford WAGS and seeing how they explain 'goal poachers' in their special way plus after his song for Lloyd Doyley in Podcast 1, Jon has been putting pen to paper again and has a new song for another Hornet – Liam Henderson.
On top of all that the boys have been lucky enough to have a chat with Watford defensive rock Lloyd Doyley. Hear about his life in football and who his first footballing hero was.