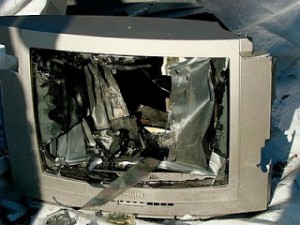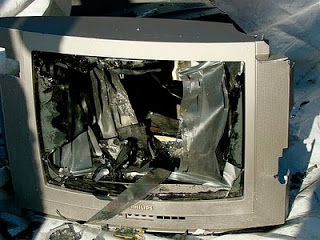 Not this time!
So, two games, two away wins, six goals and an international call up for our young goalkeeper. Not a bad start for relegation certainties is it?
Of course, there is a long way to go. I'm sure I'm not the only one to have celebrated the Norwich victory with some class of maniacal jig, offered thanks to the heavens (and Malky) for the retaining of John Eustace then sat down, puffed out my cheeks and said: "Just 47 more points to go…"
Amongst fellow fans I had picked up on a calm, understated, yet strong belief in our squad. Yes it is small, yes it is young, yes it is inexperienced. It's also a tight knit, talented group, playing for a man they like and trust. At Watford we don't need any convincing as to what can be achieved with self belief, courage and a will to win.
Watford's performance at Norwch was a fine example of exactly what England failed to achieve so spectacularly in South Africa over the summer. Our heroes entered the fray, powered not only by the power of our smart new AC Milan-esque away kit, but also by a sense of pride, confidence and perhaps most importantly – a lack of fear. The low expectation levels could have helped. There wasn't a single pundit who picked Watford to take the points. I'd even be surprised if any Watford fans had any money on us to win. (For the record I had us down for a 2-2 draw) Whatever the reasons behind it though, Watford began with purpose and poise and it quickly became apparent that we weren't going to be the pushovers many had anticipated. It was game on.
As we all know by now, things are never that straightforward and despite never really having to deal with a sustained period of Norwich pressure, the last minutes were endured with no small amount of swearing at the TV, wringing of hands and pacing round the living room as Watford battled to cling on to the 3-2 lead they so deserved.
At the final whistle, I cut a delighted yet exhausted figure. Slumped on the sofa with a giddy grin on my face, my gorgeous and very understanding girlfriend looked at me and said; "Happy now?". I was of course, but her comment had more to it than just the obvious question.
You see, most of the time I'm quite reasonable company. I'm not rude, I don't smell and I know a few jokes. Watching Watford though? Well, I'm hard work. At the games I'm bad enough – ask my brother about my never ending pessimistic commentary and rants at the referee. He won't be able to talk to you about it without a sharp intake of breath and wincing. Anyway, it turns out I'm even worse whilst watching on TV. As Watford went about dismantling Norwich, cushions were thumped and thrown. Sky remotes were bashed into palms and onto legs. Helpful 'advice' was provided to the commentators who predicted that "Watford had done enough to win it" with plenty of time left on the clock.
I think I felt out of control. At least when you are there you can vent your frustration and a fellow fan, if not those who actually can make a difference out on the pitch, will hear and understand your frustration and fears. At home, only the neighbours can hear you scream.
It gets worse. If we're winning, I won't let anyone move anything. If a light was off when we scored – it stays off. If the remote is on the right arm of the sofa and we haven't conceded – it stays there. If a door is open and we are ahead – it stays open. Even if it's the fridge door. I know, I know, it's scary.
So. This is where you come in. I know I wasn't alone in watching the Norwich game on the TV, I could almost hear the sound of Watford shirts being pulled over heads, curries being ordered and beers poured as Hornets across the globe settled down for kick off. However, my big fear is that I am alone in being so completely and utterly unreasonable and unhinged when watching Watford on the box.
I can't be the only one. Can I?…
Come on You Horns!
Rookery Mike
Remember you can get these posts straight to your inbox by entering your email address in the "Subscribe by Email" box in the top right of this page. Or if you're really technical you can use this RSS code