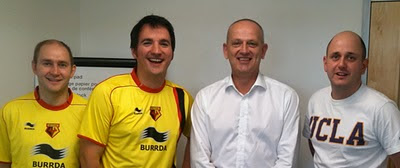 International fixtures mean there is no Watford game this weekend, but Hornets fans need not despair. Supporters can still get their Watford fix via the latest 'From the Rookery End' podcast, which is out today.
In this edition the boys manage to gain access to the inner sanctum at Vicarage Road where they discussed the clubs future in a frank and interesting interview Chief Executive Julian Winter.
Jon, Jason and Mike also caught up with Sky Sports News presenter and Watford fan Adam Leventhal who shares his views on his job and why he wants Watford to be a bit less lovable.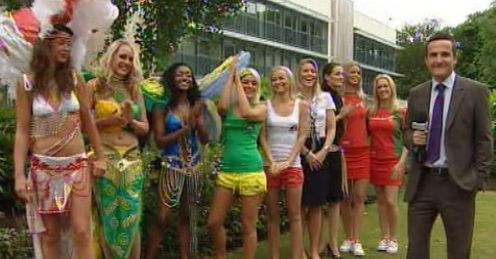 The podcast also features discussion around the season so far, feedback from fans on what announcements they would like to hear across the Vicarage Road PA system and we're delighted to report that you will once hear Jon's dulcet tones as he debuts the songs that supporters sent in for new signing Troy Deeney.
In talking about the latest edition, presenter Jason Bailey said:
"As ever, the podcast was a huge amount of fun to put together. We are starting to get a lot of suggestions and contact from fellow fans which is great. Their input really adds to the podcast and we love hearing what people have to say. We have touched on a very serious subject this time round – the future of the club, and we're grateful for the time Julian Winter gave us and are reassured by what he had to say. I'm sure that when fans listen to the interview, they will feel the same."