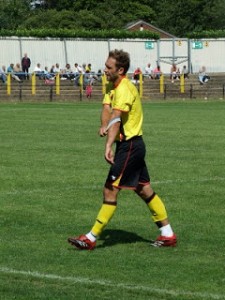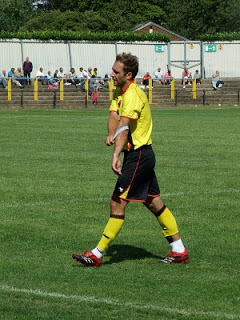 In Podcast 1 and 2 I sang some special songs for Watford players. Every song came from the heart. Firstly "Oh Doyley", an apology from me to Lloyd Doyley because I missed his first goal. The second was a motivation song for Liam Henderson. "Fight For Henderson" was written in a hope to showmy support for our young striker and help him get his first senior goal. In Podcast 3 I sang your amazing songs for our new striker Troy Deeney.
For Podcast 4 (due out at the end of September) I have set Mike a challenge. He's been going on about my bad singing for so long that I've told him to put his money where his mouth is. I've challenged him to write and sing a song for his man crush John Eustace. You've all heard his love for John in our podcasts. So in Podcast 4 we'll see if he can express that love through song.
We also want to hear your songs for John. He doesn't have his own tune for us to sing at the moment. And with him being our Club Captain and scoring plenty of goals this season it's about time we gave his own song.
So here's what we want from you
– Pick a pop song, old or new, rock or pop.
– Write some lyrics to go with it.
– Post the song name and lyrics on the blog below or email them to podcast@fromtherookeryend.com
We'll then turn them into a song and I promise to get a decent singer to turn it into a work of art. If you get stuck for songs then why not try and 90's classic "She's Electric" by Oasis.
We can't wait to hear what you come up with. We loved your songs for Troy and know that you'll come up with a belter for John Eustace.
Jon