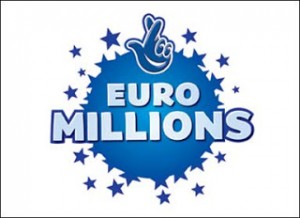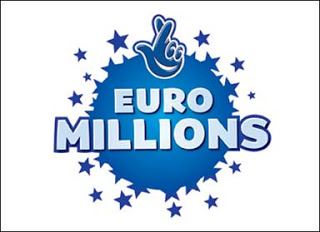 This post was originally published in the Watford vs Scunthorpe Matchday programme on 23rd October 2010.
The huge Euro Millions lottery prize was unclaimed. Luckily for Mums of the Watford players, Mike Parkin of 'From the Rookery End' hasn't got the winning ticket…
We've all daydreamed about it. We've all talked about it with friends and colleagues. We've all got our ideas of what it would be like and with a first prize of over £100 million still unclaimed, the question is being discussed more often than ever. What would you do if you won the lottery?
In answering this question, I imagine I'm much like you. We share a passion (some may say affliction) that means our thoughts don't immediately turn to the houses we'd buy for ourselves and our family. Neither do we imagine a visit to the local Bentley dealership or a trip to an exclusive travel agent. Such frippery is not for us. We are Watford fans. We of course, would invest in the club. Sorry, what's that? You wouldn't? You do want a Bentley and a trip to the Seychelles? Oh. Fair enough, it's just me then. If I won £100 million on the lottery, I'd buy Watford FC.
All new regimes make changes and mine would be no exception. If you are reading this, don't panic Malky, I like the cut of your jib and your job is safe. Carry on big man. You will see some differences though…
Firstly, our beloved mascot Harry the Hornet. You may not see a grown man in a costume as a priority. You obviously don't have a 20 month old daughter. She simply can't get enough Harry. I can't help feel that she is being short-changed though, with previous incarnations of our furry friend boasting far superior features – an early 90's version even got an on pitch wedding! It's time we invested in an asset that has been neglected for far too long. Sorry Malky, that new player from Arbroath can wait – the first thing my money will be buying is a massive, imposing new tail for Harry the Hornet.
Next up, food. If you like pizza pods, I'm sorry. I really am – your taste buds must be shot, presumably after wolfing a scolding hot portion of aforementioned foodstuff. Anyway, they are gone and in their stead I shall be borrowing from the noble sport of cricket. Cricket teas are legendary, containing all manner of fine food and drink, none of which is conducive to playing sport, but all of which tastes delicious. These wondrous meals are usually put together by the Mother of one of the players, lovingly prepared the night before the match. Well, that's what is going to happen at Vicarage Road. Each home match day the players Mums, on a rota basis, will receive a generous allowance from me to provide home cooked food for us loyal supporters. Michael Bryan will be entitled to a plateful too – having a player weigh in at under 7 stone surely has to be against some FIFA regulation.
Next up. Music. Z cars will remain. Some traditions are sacred. However, any 'celebration' music will be axed. Fans' cheering a goal is the sweetest sound in sport, it doesn't need a soundtrack to kick-start it. As for pre-match, my regime will see the reintroduction of brass bands playing on the pitch. The sight and sound of these mighty musicians reminds me of standing on the family terrace and the fantastic noise they generate provides far more motivation than hearing Kasabian again…
Obviously the East Stand would be rebuilt and renamed. I will resist the temptation to name it after myself, neither will I use it to promote the podcast which I co-present (next edition available after the Scunthorpe game!). Instead it will be named after an ex-player. No, not Blissett, Barnes, Jenkins or Mooney. I am prepared to ignore history in the vain hope of getting a laugh. It will be named after Jamie Hand. That's right ladies and gentlemen, The Hand Stand.
Malky will get a few quid to spend of course, but apart from that, I wouldn't change much at all. If it 'aint broke, don't fix it. This club of ours is in pretty decent shape and the people we have in charge are doing a mighty fine job, even without my fictitious winnings and crackpot leadership.
We don't need to spend millions to be a special club. We already are a special club. You still won't catch me having a pizza pod though.
Come on you horns!
— Mike