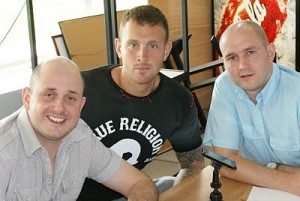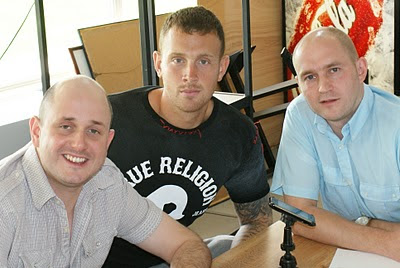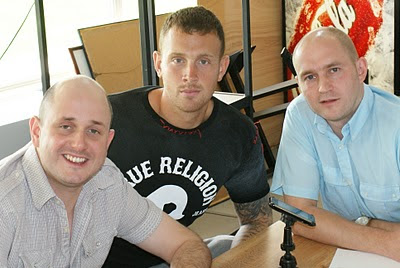 Where can you hear an interview with an International goalkeeper, a chat with a successful author and the world premiere of a song written for hot shot striker Marvin Sordell? The answer is simple – the fifth 'From the Rookery End' podcast.
The latest edition is out now and features an exclusive interview with Watford and England goalkeeper Scott Loach. Scott talks to us about a number of subjects, including what is hidden under his goalkeepers jersey…
Jason, Mike and I have a treat for you. A trip down memory lane as we are joined by Watford fan and author Lionel Birnie, whose book 'Enjoy the Game' revisits one of Watford's most memorable periods – the 1980's. Lionel met with many of the clubs most prominent figures in researching the book and he was only too happy to share some of his stories with the podcast team. You can buy a copy of the book from Lionel's website.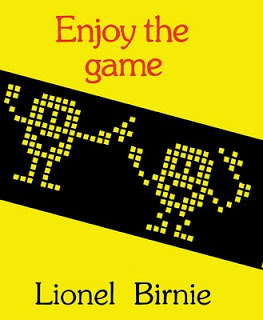 We have been lucky enough to have had two great chats this month, one about Watford's past with Lionel, whilst in talking to Scott Loach, we've had our eyes very firmly on the future. Watford's past is a big part of what makes it such a great club and it was a real delight to talk to Lionel, a man with huge passion for the club and some fantastic stories. Scott was terrific too, his commitment to both improving as a player and to doing his best for Watford was really clear to see, which as a fan is really pleasing.
It's also worth saying we recorded a section of this podcast after the Scunthorpe game in the old east stand – that is definitely a piece of history I'd like to see the back of! As well as the two interviews, we talk about Watford's continued great start to the season, look ahead to the challenges the squad may face and yes, love them or hate them there is another song, this time for Watford's in form, award winning striker, Marvin Sordell.