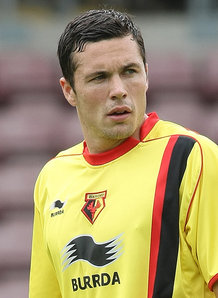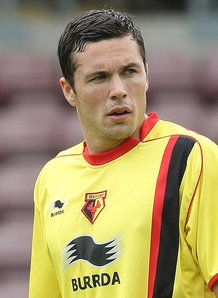 In every episode of From The Rookery End you've heard us singing special songs for a Watford player. The songs may be a little out of tune, but they come from the depths of our heart. You guys have been fantastic in helping us write the songs. Your songs for John Eustace and Troy Deeney made us laugh a lot and we wondered if you'd help us with our next song.
This month we have decided to write a song for Don Cowie. He's currently out of action with a knee injury and a song might help the healing process and get him back on the pitch a little sooner. The song we've decided to use as inspiration is "The Postman Pat" theme song.
Mike has come up with the first line
"Don Cow-ie, Don Cow-ie
He comes from Scotland and he's got a dodgy knee…"
But what about the other words? If you need them then you can read the original lyrics here, but please share any ideas you might come up with.
Of course you don't have to use Postman Pat. We'd love to hear any songs for Don that you come up with. We can't thank you enough for downloading the podcast and for all your contributions so far.
— Jon