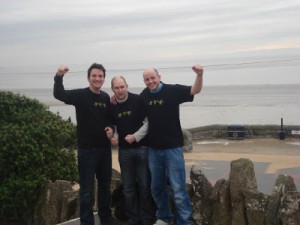 This post was originally published on Tuesday 1st February 2011 in the Watford vs Crystal Palace Matchnight programme
—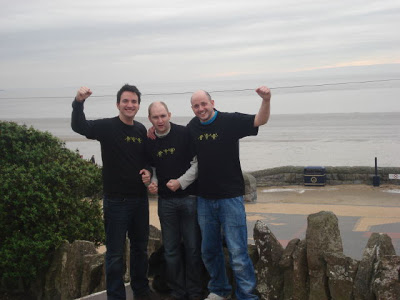 Co-presenter of the 'From the Rookery End' podcast Mike Parkin explains what it's like following Watford abroad…
There are a number of reasons why it's good to be a football supporter. Time out of the house and a perfect excuse to avoid shopping expeditions. The ability to strike up a conversation with anyone in the world by simply asking 'Who do you support? The opportunity to sing, scream and shout in public without getting arrested. All good stuff. There is however one reason for being a football fan that stands out above all others. The away day.
Talk to any football fan and they will talk passionately about their home ground. I'm no exception -I've used this very page to profess my love for Vicarage Road. If you take the time to dig a bit deeper beneath the surface though, you'll find that the stories relayed with the most relish involve visits to away grounds. It could be the programme seller with webbed hands in Norwich. The time you walked into the wrong pub in Birmingham. The time it was just you and a handful of others getting drenched on an open terrace on a Tuesday night in Plymouth. Stuff always happens on away trips.
In the main, football fans are a perverse, masochistic bunch, so when it comes to away trips the further the distance and the more awkward the travel schedule, the better. Points aren't officially awarded, badges not issued, but don't expect to be taken seriously unless you've got home from an away game well into the day after you set off.
Planning for these sojourns across the Country begins as soon as the fixture computer has done its thing. With eager eyes, a number of checks are quickly made. Where are Watford on the first and last day of the season? Where are we playing on Boxing Day? Then, attention turns to when the Hornets are in action at venues I've never visited before. This season, one particular fixture stood out for me. Not only was it an away game at a new(ish) venue, it was an away game in a different Country. Come hell or high water, I was going to Cardiff.
After discussion with my co-presenters Jason and Jon it was decided that we'd record the next podcast in Cardiff and a plan to head to the South West for the weekend was hatched. Nothing can beat the tingle of excitement you get when looking forward to an away game. Imagining a sea of fellow Hornets descending on an unsuspecting town or City, whilst their unfashionable, unfancied outfit puts the home team in their place will never get boring.
As this fixture grew closer it became apparent that it had the potential to be a cracker. Watford memorably beat Cardiff 4-1 at Vicarage Road in December and won the four games that followed in a winning run that now stood at animpressive seven games. The pre-match talk was all about what Watford could go on to achieve this year and the general consensus was that if we could get any sort of result at Cardiff, we could begin to dream.
With this in mind, you could be forgiven for thinking the realisation of a 4-2 defeat would be cause for disappointment and a return to reality. Not so. As is so often the case, the score masked the true story of the game and despite conceding three early goals, Watford bossed much of the encounter, creating numerous chances, silencing the majority of the 23,000 inside the
imaginatively named 'Cardiff City Stadium'. The game, whilst not yielding three points, rewarded those fans that travelled with something far more valuable. The knowledge that this Watford team doesn't give up. This team battles, scraps and works hard from the first whistle to the last. This team plays hard but fair and does it with no little style and flair. This is a team we can wholeheartedly believe in.
This particular away trip may not have ended up exactly how we would have liked, but for those who perhaps still doubted the credentials of the current crop of Hornets, it was more than worth it. Oh, and we met Joe Calzaghe too. Can't be bad.
— Mike
Hear the full story of our trip to Cardiff, along with an interview with Martin Taylor, a song for Watford starlet Piero Mingoia and details of how Mike's chat with Craig Bellamy went, in Podcast 8 which is OUT NOW! Available at iTunes and www.fromtherookeryend.com