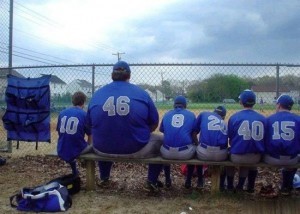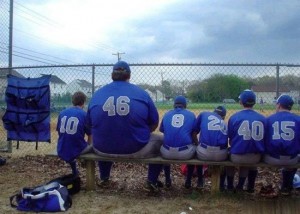 Amongst the excitement of last month's transfer window occurred a transaction insignificant to most football fans and probably not much more significant to us Hornets supporters. Jure Travner was handed over to a St. Mirren team that had already had his services on loan since the start of the season. And despite being a Watford player since July 2009, Jure had never played a competitive first team game for them. This got FTRE thinking.
And so here's my Watford XI that have never played a competitive game for Watford.
So rules first. Actually, no rules. Otherwise the side would be full of insignificant players of little interest. Maybe. So my XI will include school boys, youth teamers, reserve team players, trialists, etc, etc.
In goal and I've got to make a decision already. Lee Grant is a reasonable keeper & was a youth player at Watford as well as being a Hornets fan, but I'm going for bench warmer Yves Makubu Makalambay, who Aidy Boothroyd signed on loan from Chelsea in 2006. Now we've had many a young starlet on loan from one of the big premier league clubs. And I always enjoy seeing their careers progress. Yves is no different and he has now reached the level of, er, Championship bench warmer. Just now at Swansea (funny that, ex Chelsea, Brendan Rodgers, etc.) instead of Watford.
Defenders. Wow, this was quite hard. Apart from at left back. He is our inspiration for creating this team, so welcome aboard Jure Travner. At right back I've gone for Ben Herd. A product of the Watford youth scheme whose career has been played out at the lower league level. His WFC circle was somewhat completed earlier this year when he provided opposition for the Golden Boys in the first round of the League Cup at Aldershot. The centre back positions get really interesting. The first ended up captaining England! At cricket! Mike Gatting used to turn out for Watford's reserves. Now I don't know what position he played, but let's be honest, he has always carried a bit. I can't see him ever springing an offside trap, racing down the wing or running box to box. So let's stick him in at centre back. His partner there is a former trialist who wore yellow in a friendly against Borehamwood. Sol Bamba seemed set to sign until the Hornet's pulled out at the last minute for reasons unknown. He has recently joined Sven's Leicester City (I swear that's what they are officially called these days) and has banged in a couple of goals for them.
The midfield starts with a tragic story. No Watford fan of the time will ever forget how the new season anticipation and excitement was brought to a shuddering halt on 9th August 2003 when news filtered through of the death of Man Utd loanee Jimmy Davis in a car crash. Football seemed a little less important that day. Martin Devaney's Watford career was a bit bizarre to say the least. His signing from Cheltenham was intriguing if not headline making. And as the weeks went past, his failure to make the starting eleven led to rumours of rifts & fighting. Once it became clear he was never going to be even a bit part of what turned out to be a promotion story, he was offloaded to Barnsley. In a strange twist of irony, all three sides were promoted via the play-offs that season. Now here comes a really unusual selection. My research tells me that Glenn Hoddle, no less, was a "youth player" with Watford. By research I mean I saw it on Wikipedia. So I did some further research (Google) and found lots of articles that had blatantly lifted the words from his Wiki entry. So if anyone can back this up with additional info, please do. In the mean time, as he was a pretty good footballer, he can stay in the team.
Now I've gone for a 4-3-3 formation. Partly because I like attacking football, partly because the first three players I thought of were forwards. Junior was another of those early Boothroyd signings that promised something. Not a lot, but pre season brought hope that he would give us something to cheer. Instead the rumour mill was put to heavy use again as some dodgy documentation and permit problems brought a swift end to his Watford career. Instead, Aidy had to settle for signing a couple of strikers called Darius and Marlon. Now Aidy dispensed of all of the hassle and effort of signing our next striker. Instead, Les Ferdinand was a Hornet on non contract terms. We kind of hoped we'd see him spring off the bench to score a cracker or two, just like he did in his Premier League days. But he never made it onto the pitch. Only into this team. And so to the man who makes up the eleven. We've come full circle. Think back to last month's transfer window and the man who moved from Hoffenheim to West Ham for undisclosed millions (probably). Demba Ba was given a Hornet's contract by Ray Lewington in 2004 but Mr Boothroyd (again) decided he wasn't good enough not long after his arrival at The Vic.
And that's my team. I'd like to thank you for reading this, and Aidy Boothroyd for supplying half the team.
— Jason