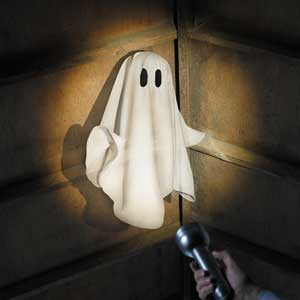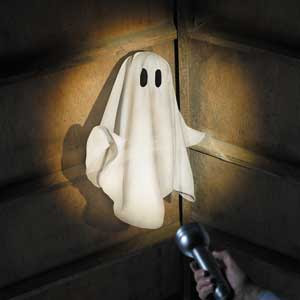 I'm writing this a few days after the home defeat to Burnley. Forget talk of missed one on one's, a yellow card that should have been red or that own goal. With the scores locked at one-all after 65 minutes, the man to take the game by the scruff of the neck and turn one point into three for his team was Chris Eagles. Another Watford old boy (three times in this case) that we've let go, returns to the Vic and beats us!. Which got us thinking at FTRE, what other ghosts of Watford's past have come back to haunt us?
The first one that comes to mind is a modern day Watford legend. He ruined what was almost a memorable night for the Hornets back in 2006. Thankfully he has been back since, so what follows here isn't our last memory of Heidar Helguson. On Monday 2nd October 2006, Watford were still looking for their first win of the Premier League season. And with the Hornets 2-0 up with 20 minutes remaining, that win looked to be in the bank. But we know football. And after Brian McBride pulled one back, our man Heidar popped up with a headed equaliser (what else) with seven minutes to go to break Watford hearts. Now of course that wasn't the end of the drama, with late, late goals for either team and a final score of three apiece. But the post match focus as far as the Rookery End faithful were concerned was double H. If you read the forums after the game, a lot was made of his fist pumping celebration. A surprisingly large amount of vitriol was chucked in Heidar's direction for daring to celebrate in front of the fans that had worshipped him for so long. However, when you look at the facts, he had been under pressure himself – this was his first Premier League goal of the season. And when that goal is an equaliser in the last 10 minutes in a game where you were 2-0 down to a team without a win to their name, then you'd be forgiven a modest celebration.
From a forgiven ghost to a less popular figure from the Vic's past. Lee Cook declared he would be staying at Vicarage Road in the summer of 2004, after speculation linking him with a move to QPR. Days later, the Hoops fan was joining his boyhood heroes. Not surprisingly, that didn't go down too well with the Rookery faithful. His debut? Well it was as a sub at the Vic of all places. But the game was already over as Sky Sports viewers had witnessed Danny Webber & Bruce Dyer give the Hornets an unassailable 3-0 lead. However, it was the return fixture that haunted Watford that season. I remember it well. The usual pre and post match beers in the Shepherds Bush Walkabout that accompany trips to Loftus Road. Neal Ardley scoring the best goal in the game. The woman with the funny red beret on the train home. My missus' blue tongue from drinking too many bottled sugary vodka drinks. And Lee Cook. It was all about Lee Cook. From the minute I purchased my match day programme, there he was on the front cover and I knew it was going to go horribly wrong. And so it was to be. I can still remember after what must have been the first goal (beer haze muddies the memories a bit here), Cook sitting on the floor after he'd carved open the Watford defence once more, celebrating his team's goal with a clenched fist and a smug look on his face. How that hurt. By that stage the Hornet's were already down to 10 men. A comfortable 3-1 victory for the home side was played out with Cook at the centre of most of QPR's attacking forays. It turned out to be one of the last nails in Ray Lewington's Watford managerial career as he was sacked ten days later, to be replaced by some young upstart called Boothroyd.
Our pitch ain't looking to grand at present. Oh how we can't wait for the egg chasers to clear off at the end of the season. Cue all football fans over the age of forty reminiscing about the pitches of the seventies……. and this thirty-something recalling our pitch in 1988. A mud-bath. Not a problem in February of that year for the Champions elect Liverpool though. In the days when they really were good and the star players wanted to play for them, not leave them, they tore relegation threatened Watford apart at Vicarage Road. The game was over after an hour when John Barnes tapped in the Reds fourth goal of the day. This was Barnes' first trip back 'home' after leaving for £900k in the summer not long after Graham Taylor had left for Aston Villa. By February, GT's replacement Dave Bassett was just a footnote in Watford's history and part time comedian, full time football manger Steve Harrison was left to try and dig Watford out of the mire, physically and metaphorically. Another favourite Watford son, Luther Blissett did manage to grab a consolation at the end. But Barnes and fellow Liverpool rookie for the season Peter Beardsley had already done the damage and the Hornets were on a slippery slide to Division Two.
So there's a few to get you thinking. There were some others that crossed my mind. Danny Webber, who not only scored the winner for Sheffield Utd at Vicarage Road during the 2006-07 Premier League season, he then had the cheek to come back with Darius Henderson when they scored a goal each in a 2-0 win for the Blades at the Vic in 2009. And this wouldn't be a From The Rookery End piece without a mention for John Eustace. Let's not forget his goal against the Hornets whilst on loan at Derby County at the end of the 2009 season.
Now let us know of those ex-Hornets who have haunted you as a Watford fan over the years!

– Jason