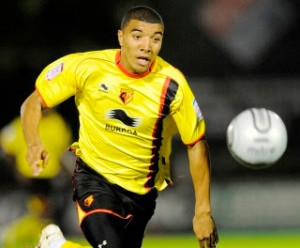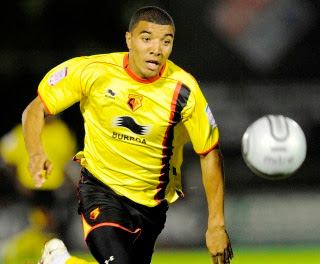 Troy Deeney doesn't seem to have been a popular signing by all Watford fans, and I'm not sure why.
He works hard, but compared to Danny Graham and Marvin Sordell and all their goals, it's easy for fans to diss him. Add to that the fact we actually spent money on him, I think fans expect more of a return. Anyway, I noticed his return coincided with the Millwall win and his absence seemed to coincide with our resent bad run. So I did some digging (thanks soccerbase for making this slightly easier) and this is what I found.
Average points per game when Deeny has featured – 1.68. When he's not played – 1.
He has featured in 25 games, in which we gained 42 points. That total would have had you 6th in the table after that many games this season (which ironically was exactly where we were!!).
For the games in which he didn't feature, 10 games, 10 points. We'd have been 20th in the table.
So is he that influential? Is it unwarranted stick from the fans? Is it pure coincidence? Am I really sad for working all this out or are they interesting stats?
Jason