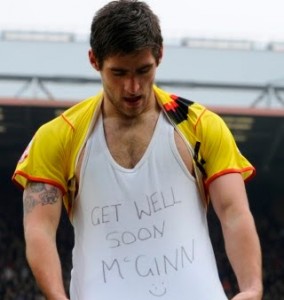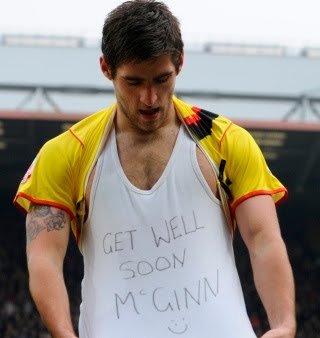 On From The Rookery End Podcast 10 we talk about who we think is going to be named Watford's Player of the Season. We put forward a few different players, but if we are being honest only one man is going to win it – Danny Graham. He'll be out on the pitch on the last game of the season to get his award and we at From The Rookery End thought it would be good to say thank you in a slightly 'different way' inspired by the great man himself.
Here's our proposal… WEAR A VEST FOR DANNY!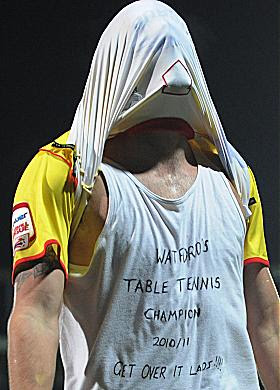 On SATURDAY 30TH APRIL 2011, at the WATFORD VS QPR home game we want to make it WEAR A VEST FOR DANNY DAY. As many Watford fans as want to need to pick up a white vest, a black felt pen, write a personal message on it and then wear it over the top of their Watford shirt to show Danny how much we love him.
You can hear our interview with Danny on Podcast 10 as well as a special advert for his unique vests.