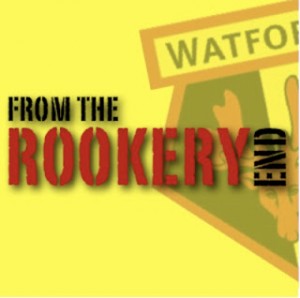 Dear Mr B
Today (Friday 8th April 2011) The Watford Observer published an open letter to you with some really big questions about your takeover of Watford Football Club. We'd really like you to answer these questions. We want this takeover to happen and then for things at the club to settle down. The points and questions that The Watford Observer have brought up are very important to Watford fans and having answers for them will make us all feel a little more comfy. We've had a few turbulent years and we really want a stable club that can get itself sorted 100% and continue to grow on and off the pitch in the coming years.
Plus… I guess the major reason we want you to answer the Watford Observer questions is because we want you and Mr Thomas to be our big interview on our 2011-2012 pre-season podcast in July and we don't like doing interviews that are too serious. We really want the interview to be lots of fun. We want to get to know the two of you both in and out of football and find out your big, and small, dreams for the club that you own, and we all love.
So if you ca get these question out of the way we can have a lot of fun when we meet up in July.
COME ON YOU 'ORNS!!!
Jon, Mike and Jason – From The Rookery End