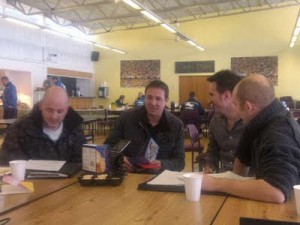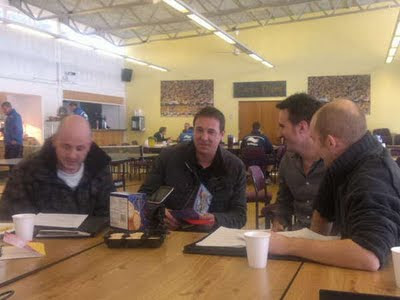 So Malky has gone to Cardiff and a lot of Watford fans will be feeling frustration, even anger about his move. Personally, I'm feeling a little lost and wondering what will happen next, but that's often the life of a football fan. What I do know is how much Malky did for our club during some very tricky times. I don't think I'm talking out of turn when I say that Jason, Mike and I want to thank him for everything he has done as our manager over the last two seasons and everything he's done since he signed for Watford as a player. You can hear just how much we liked him as our manager in the special song we wrote for him in Podcast 12 (40 minutes in)
In their end of season review, our brother is Watford blogging over at BHaPPY said that Malky would be risking another season at Watford. He's had two great years of saving the club from the doom of League 1 and proved to the football world that he can manage a team to 'success'. But what if season 3 wasn't as good? What if his playing budget wasn't increase and Watford went down? He would surely see a promising managerial career disappear. If he is to become the next Sir Alex then he needs to have a different story to tell.
We were lucky enough to spend a good hour with Malky in December and you can hear most of it in Podcast 7. He was charismatic, intelligent and clearly passionate about this club. I'm sure some Watford fans will take his move to Cardiff as a sign that he wasn't passionate about the club – I won't. There have been some MAJOR changes at the club and maybe it was the 'best' time for him to move on.
He is going to a bigger club, with bigger pressures and he could easily have an even bigger fall than one down to League 1. As I said we wish him all the luck in the world. We are going to get a new manager with new energy and a season of the unknown. Now that is something to get excited about – far more exciting than an opening game of the season away to Burnley.
He'll be back on Boxing Day for our home game against Cardiff. I for one will be "drinking a beer and having a pie" in his honour.
– Jon
Remember you can get these blog posts straight into your inbox by entering your email address in the "Subscribe by Email" box in the right hand column of this page. Or if you're really technical you can use this RSS code