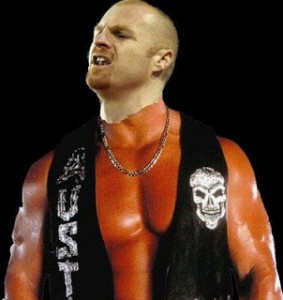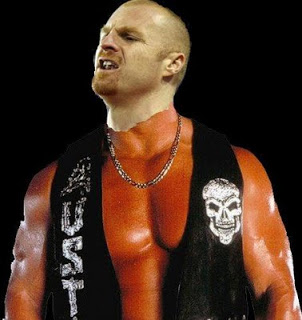 I'll be honest, Sean "Stone Cold" Dyche wasn't at the top of my list for the vacant manager's position at Watford. For the record I liked the look of Paul Tisdale from Exeter City. Experience at getting a team on a tight budget promoted and then keeping them at that higher level comfortably. However, I'm not against the appointment and am pleased that he has been picked ahead of the likes of Laws, Westley, Boothroyd, …… insert many of the names that appeared on the bookies' lists for the job since last Friday. So what makes the appointment of a man without any front line managerial experience a good thing? One word…
Continuity!
Well, it's obvious isn't it? We know what Watford are about. Academy, player trading model, young squad. Words and phrases we've become familiar with over the last couple of years. And Dyche is a big part of that. We talk a lot about the home grown squad we have. Let's not forget that our new boss was youth team coach when he rejoined the Hornets back in 2007. So he's got more experience then maybe he is being given credit for. Experience working with young players. Our young players. And don't just take my word for it. Both Graham Taylor and Laurence Bassini have quoted continuity and the Watford Way when talking about his promotion from within. Plus we know it works. Did Malky not take the same steps on making his first foray into management at Vicarage Road?
If you've read my ramblings before then you'll know what I'm like. I need facts, stats. I feel it necessary to back up my fluffy spouting with some solid reality. So what gems from the past can I dig up to prove this is the way to go? Well I'm going all the way back to when I was a nipper beginning my education in the beautiful game. It's the early 80's and Liverpool were in charge of English football and Bob Paisley was in charge of Liverpool. He was the first product of Bill Shankly's legendary Boot Room, winning League titles, domestic & European cup competitions and surpassing Shankly's legendary record. When he retired in 1983, he was replaced by another Boot Room member, Joe Fagan, followed by player manager Kenny Dalglish. They won 32 trophies between them.
Impressive, huh? But maybe it's a bit far-fetched to compare Watford to the all conquering Liverpool side of the late 70's, early 80's. Well, let's look at it from a historical Watford perspective then. When we've gone for so called big names in management, it hasn't always worked. Vialli and Bassett come to mind. Whilst those that we'd never heard of…. Boothroyd, promotion in his first full season. Rodgers, okay, he didn't hang round very long but was growing green shoots of recovery at the Vic. And whilst it didn't quite end up the proverbial silk purse left behind by Malky, Sean hasn't been left with a complete pig's ear of a team.
So, Dyche appears to be the right choice. He knows the club, he knows the players. In times of such uncertainty, to have the opportunity to make a decision that allows the club to have some stability at a management level is not to be passed by. Add to that a demeanor that screams leadership, with a likeable personality, was there ever any other option? Tisdale. What was I thinking?
Jason
Remember you can get these blog posts straight into your inbox by entering your email address in the "Subscribe by Email" box in the right hand column of this page. Or if you're really technical you can use this RSS code