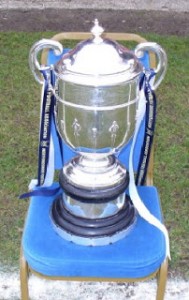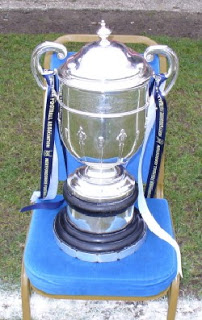 Mike explains why he is looking forward to seeing Watford in less glamorous surroundings…
Here's a question I thought I'd never ask. What have Watford FC got in common with Leavesden Mental Hospital? (And yes, I will avoid the obvious gag about us poor Hornets fans needing our collective heads read.) Give up? I thought you might. The answer is that both clubs have won the illustrious Herts Senior Cup. It's probably a tournament that you have picked up in your peripheral vision from time to time, but know little about. Well, seeing as along with the Great Wall of China Cup and the Cope De Ibiza, it is pretty much the only Cup competition we have ever won, I for one am going to start taking it a bit more seriously.
Having won the tournament for the last time in 2003/04, Watford's latest quest for Herts Senior Cup glory begins on Tuesday 8 November at Woodside Park, home to Bishops Stortford. And you know what? I'm going to be there. As I sit writing, a seemingly endless week of banal European football is reaching its conclusion, whilst fellow football league fans have been left reeling by the decision to approve the Elite Player Performance Plan (a decision with potentially devastating consequences for Watford), so a trip to a non league ground to see a bit of keenly contested local cup football feels like the perfect antidote to my jaded view of the beautiful game.
Apart from my selfish reasons for wanting to go to the game, should we all be taking time to support our club in these, their less publicised endeavours? I recently took part in a debate in which I defended the Carling Cup, arguing that despite the media's constant attempts to devalue the tournament, I would always prefer my team to be involved with it than not. If my team is playing, I want them to win was my staunch standpoint. I'm sticking to my guns. It may be Bishops Stortford instead of Burnley or Bristol City, but I want that win just as much.
What about the club, the players? How important is the HSC (as I'm now calling it) to them? Well, with the absence of a Watford team in an official reserve league, chances to keep the squad fit and fresh should be embraced. We've a big squad, but with games coming thick and fast as we move into winter a fit and hungry squad is going to be vital as we bid to get our season back on track.
I mentioned our last win in this tournament was back in the 2003/04 season, beating Bishops Stortford 4-2 in the Final. The pictures from this momentous occasion reveal another reason the tournament deserves our attention and respect. Instead of receiving medals, players from the winning team were presented with commemorative tankards! Winning the Herts Senior Cup? I'll drink to that.
Come on You Horns!
Mike
UPDATES: FTRE will keep you up to date with the clash against Bishop Stortford via facebook.com/rookeryend and our twitter accounts – Jon, Mike and Jason.