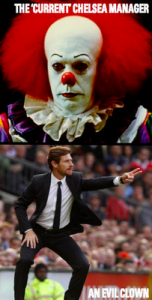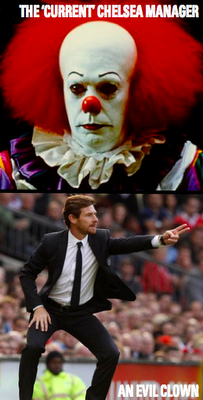 Mike explains why he's got issues with the current Chelsea manager…
Not content with upsetting his own supporters (and perhaps more worryingly for him, his billionaire Russian boss) by creating one of the most ineffective Chelsea teams for a decade, Andre Villas-Boas also lost any friends he may have had in lower league circles when he suggested that Premier League 'B' or reserve teams should compete in the Football League.
The problems with such a suggestion should be apparent to all, but in a season that has already seen Premier League clubs suggest that there should be no relegation or promotion, Liverpool decree that they should have a separate, more lucrative TV deal and initial approval being granted for the controversial Elite Player Performance Programme (EPPP) – AVB's proposals provide yet more damning evidence that the welfare of clubs outside the top tier is deemed of less importance than ever before.
The first issue with this latest hair-brained scheme is surely the most obvious one. If Premier League outfits are going to enter their reserve teams into the npower league, what happens to the clubs currently occupying those places in the three divisions? Will they be relegated? Kicked out altogether? Or would an existing club be morphed into a mini version of a more illustrious neighbour? Would Stockport become 'Manchester United B'? Would Tranmere become 'Liverpool Lite'? Would QPR become 'Watford Reserves'? Simply relegating or removing clubs from their existing league position would surely be a bridge too far, even for the notoriously self-important Premier League, and I can't see many supporters readily agreeing to relinquish their club's identity in exchange for providing a decent run out for another clubs youngsters and fringe players. Can you?
Logistics also provide a compelling argument against this particular proposal too. Something similar is in operation in Spain, with both Real Madrid and Barcelona having reserve teams competing in the Segunda División and the rules state that neither team can face their 'B' team in the league, but are permitted to do so in the Cup. Fine, perhaps. Let's imagine for a minute Aston Villa take over struggling Coventry, turning the sky blues into the claret and blues, operating in the Championship. The next season Villa struggle (they never really recovered from losing Ashley Young), finish bottom and are relegated. All of a sudden, they find themselves in the same division as their reserve team. They obviously couldn't play each other, so what would happen? Would Villa not be relegated? Would Villa reserves be forced to drop down a division? If so, who would replace them? Would a team be spared relegation from the Premier League or would an additional team be promoted form League One? Questions, questions, questions. All with unsatisfactory answers.
So, in the space of around 500 words I'm pretty sure I've made a pretty good case against Andre's idea. It doesn't take a genius to see the numerous pitfalls and complications, neither is it hard to see how such a suggestion threatens the integrity and ethos of football in this country. It's an idea founded solely to ensure the big and wealthy get bigger and wealthier, whilst lower league clubs are marginalised still further and if it's the best you can come up with Mr Villas-Boas, then I for one won't be shedding too many tears when you inevitably lose your job at Stamford Bridge.
Download the latest podcast via iTunes. Plus, get FTRE blog posts sent straight to your inbox. Simply enter your email address in the "Subscribe by Email" box in the right hand column near the top of this page. Or if you're really technical you can use this RSS code.