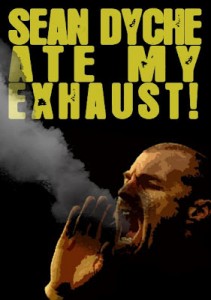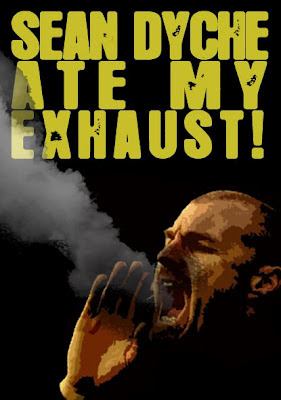 A lot has been said in the past few days as news of Sean Dyche's demise, presumably so he can be replaced by Gianfranco Zola, slowly filtered out of the Vicarage Road woodwork. Opinions are mixed on whether it's a good or bad thing and a lot more is likely to be said in hindsight too. But right now I'm going to concentrate on what Sean achieved during his season in charge at Watford.
Let's start with the facts. 11th place, 64 points. Our best season since the ill fated play off campaign of 07-08. And when you look at the resources available to the managers over those successive seasons, you'd have to say that Dyche appeared to have it the toughest. Transfer window after transfer window of departures through the seasons left Sean with arguably the weakest squad during that era. What we did see from Sean though was a lot of activity in the transfer market. There were, and probably still are, a lot of questions over the early purchases. Forsyth, Buaben, Dickinson, Iwelumo, Garner and Yeates still have something to prove. Only Hogg of the summer signings seemed to hit the ground running. But evidence is there to suggest Sean has learnt quickly on this aspect of football management. Indeed, when we spoke to him for the From The Rookery End Christmas edition, we asked him if there was anything he'd have done differently. He suggested he may have made some different signings. And then there's Nosworthy, Kacaniklic and Kuszczak. They were the right signings at the right time. In particular Nozzer, who arrived at the Vic with Sean on the verge of the sack. Two home wins later and all at WFC were breathing a bit easier.
One subject for which Sean has come in for some criticism from fans is the way he has used our younger players this season. Now this ties in quite nicely with the paragraph above. Sean had his opinion on how to use younger players and stated quite early on in his reign that he was concerned with the way the team fell away towards the latter part of the previous season, due to the burden of responsibility that had been placed on our academy graduates. Had those players I mentioned earlier all performed to expectations or beyond when they first pulled on the yellow shirt, then maybe we wouldn't be questioning Sean's youth policy. Like I said earlier, things are often discussed in hindsight. And he wasn't completely against bringing younger players into the first team. Sean Murray, brought to the attention of Watford fans via YouTube, was being picked in supporter's XIs from early August. Dyche held him back until what could have been billed as the Hornets biggest, and certainly most high profile, game of the season against Spurs in the fourth round of the FA Cup, sponsored by blahblahblah… What his reasons were for doing it this way and what Sean said to Sean (keep up) will remain in the dressing room. But it seemed like a masterstroke as the young Murray showed us he was not overawed by such an occasion and was ready for a run in the otherwise humdrum of everyday Championship football. And then there's Britt Assombolonga. A first team debut for a youngster who had been banging in his final goal for Braintree Town just seven days earlier. If that's not throwing someone in at the deep end…. If you speak to those involved in the Academy at WFC, they will tell you that the last season under Malky was an exception when it came to playing young talent. Almost forced upon him with the small squad we had. So is that a fair benchmark to set against? Not necessarily, but I would liked to have seen more of Adam Thompson and Dale Bennett this season. And despite noises that Matty Whichelow is not making progress as one would expect, our bench did miss a player of his qualities in games where we needed someone to turn a game and make something happen.
Sean also expressed, and demonstrated on the pitch, an awareness of tactical progression. At a time when the new England boss was being criticised for his rigid 442 and his lack of willingness to adapt his style to the modern game, Sean told us how he was looking to explore different tactics to suit the squad and situation. I've already mentioned Iwelumo as a player who struggled to fit into the Watford line up. But I hadn't seen him put in a better performance than the one he did at West Ham, when his role was defined as one of back to goal, holding the ball up and laying off for the runs from deep of Kacaniklic and Murray. An example of the team playing to their strengths and it was a vast improvement on the naïve performance at home to the Hammers in August.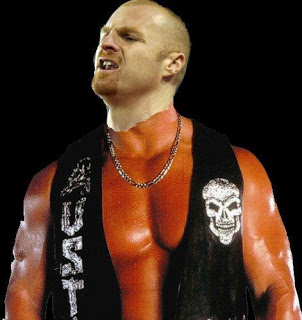 Stone Cold Sean Dyche
We should also not forget that Sean played for the Hornets for three seasons, including an early look at those leadership qualities when he took over the captaincy. Aidy Boothroyd brought Sean back to the club as a youth coach, before Malky Mackay asked him to fill the assistant's void created by his own promotion to manager.
I'm finishing this on a more personal note. We at From The Rookery End have been lucky enough to meet Sean on a number of occasions. Each time Sean has been happy to chat with us, both with Jon's iPhone shoved under his nose and a bit of friendly banter when not. He's always been welcoming when we've visited the training ground to interview his players. I hope that someone who has shown much promise as a young manager, will be awarded the opportunity to play his hand once more in the Football League.
Thanks Sean from FTRE.
Click HERE to hear our interview with Sean from Christmas 2011
AND click HERE to hear our first interview with Sean (and Alec Chamberlain prior to his appointment as Watford manger!