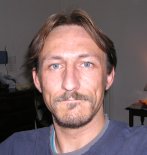 We are back for the third season of From The Rookery End podcast. Yes, it really has been that long! And as Watford start a new season, with a new manager, new owners and a new pitch, Jason, Mike and I chat about the flip-flopping exit of the previous owner Laurence Bassini. We hope this is the last time we mention him on a podcast.
And as he went out the back door the Pozzo family were coming in the front. So to try and figure out what life might be like under our new Italian owners we got out all our fancy pieces of equipment and conduct our first ever international interview.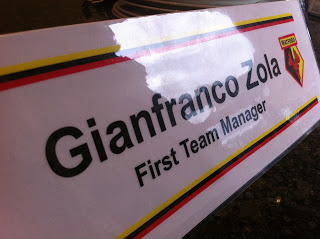 We talk to Spanish based, British journalist Heath Chesters who has covered the Pozzo Family's 2nd Club CF Granada since they took the club over in 2009 and knows how they have changed the fortunes of that club. Plus on his big day we talk to Lloyd Doyley to get his reaction to what was a great day for his Testimonial match against Spurs.
Listen out for our competition! The new FTRE competition gives you a chance to win a unique piece of Gianfranco Zola's Watford memorabilia. Yes it's his name sign from his first ever press conference where he told the world he was now in-charge at Watford FC – a money can't buy prize.
Rules: Entires will only be taken via email. Entries must be sent to – podcast@fromtherookeryend.com. There is only one entry per person and entries close on 23rd August 2012 with the winner announced in the next From The Rookery End Podcast.