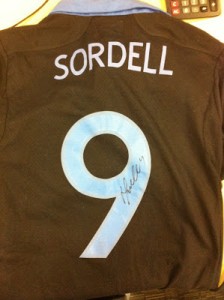 Win with FTRE!
In the February edition of the podcast, we launched our exclusive competition that gives you the chance to win a match-worn and signed Marvin Sordell England Under 21 shirt.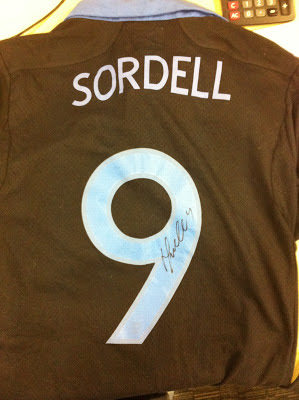 This is an amazing prize, so as you might expect, you're going to have to work for it. When we spoke with Marvin recently, we asked him to name his favourite Watford team, comprising players that he played with during his time at Vicarage Road. All you have to do to win, is match Marvin's selection!
To win it send an email to podcast@fromtherookeryend.com with the subject "Marvin's Shirt" and tell us the 11 players. We'll be nice and give you a clue – Marvin is in the team, and has gone for a 4-4-2 formation.
Thanks very much to Marvin for the amazing prize, and good luck!
IMPORTANT/FAIR STUFF:
Entries will only be accepted by the above email address. We will pick out two to three answers every podcast, read them out and state how many of the 11 are correct. You can enter as many times as you like.
Be sure to check out the fantastic work Marvin is doing for charity with the Marvin Sordell Foundation. You can find out more information here – http://www.marvinsordell.co.uk/