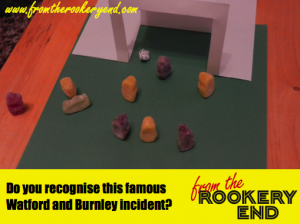 We've not done one of these for a while. Jason has been using his sweety collection to recreate a memorable incident between Watford and our visiting team this week – Burnley.
Put your thoughts / ideas in the comments section below!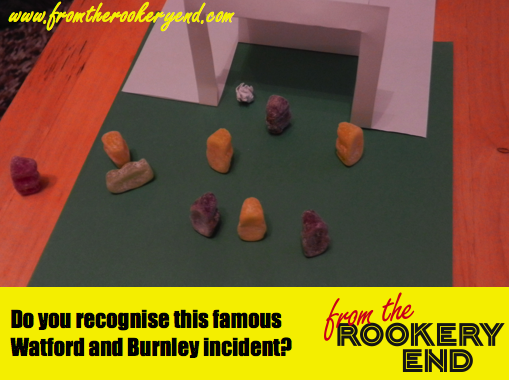 Friday is going to be an important game to not only get the boys back to winning ways, but on the best footing possible for of our MASSIVE games against Hull and Cardiff in the coming week. The Vic looks like it will be a sell out. Let's get right behind Gianfranco and the team in these last 8 games – COME ON YOU 'ORNS!!!!!