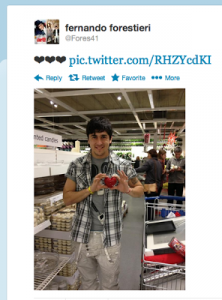 Let me get this out the way – I know I can be quite silly at times; you don't need to remind me.
What's great about footballers these days is how they can share their lives with fans via Twitter. You get to see behind the scenes of the training ground, the banter and their real characters can start coming out. We've seen that those real characters aren't always likeable (Ashley Cole), but others have made me care more for them. Lots of the Watford boys are on Twitter. Troy Deeney loves to show up teammates fashion sense, U18 Bernard Mensah will literally not stop tweeting and Fernando Forestieri has shared his love for Mickey Mouse and his new experiences in England.
I now find Fernando to be a very endearing character and via Twitter I have come to think of him as a very loveable fella. So much so I find it hard to call him by his surname as I do most footballers. Well all except Lloyd. To me he is just Fernando. Now I was slow to pick up on his Twitter pictures, but Mike pointed me towards his flurry of shopping tweets back in the autumn. Like the one below when he was in IKEA.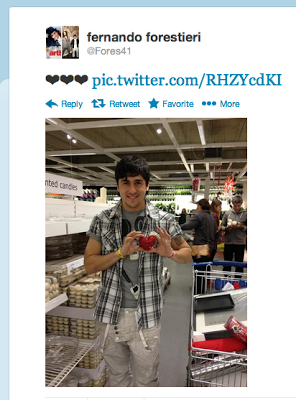 I knew it was IKEA instantly. Having become a homeowner in the last year I have had my fair share of visits to the blue and yellow shop. So a week or two after seeing the above picture I was back there, getting excited that I would be taking on another flat packed challenge. As I made my way through the maze of furniture I noticed I was in the plant and candle area. Yes, the same area Fernando had been only a few weeks before.
So, with very little effort, I found the same aisle, the same red heart shaped candle and got my good lady to take a picture of me. She didn't understand, did it anyway, but when I sent it to Mike he was delighted with my effort.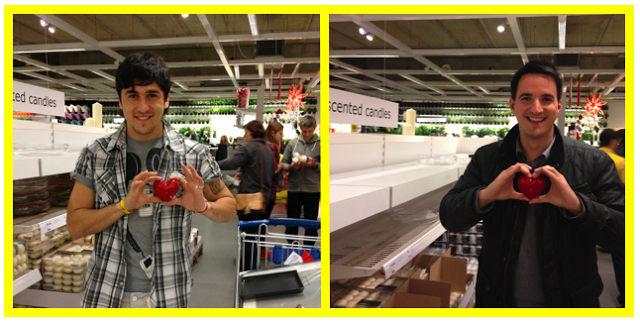 I told you I like to do silly things.
The thing is we hope you like doing silly things as well and if you fancy recreate your own Fernando Foestieri photo then do send them in.
Make sure you are following the great one on Twitter – twitter.com/fores41 – for inspiration, but here are a few that you might fancy taking on.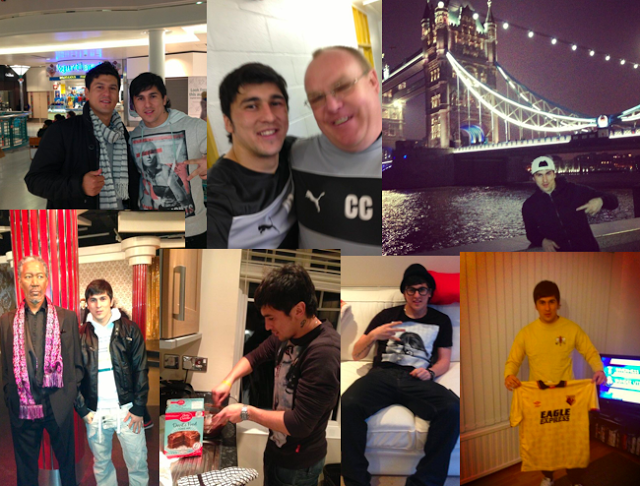 Cheers
Jon