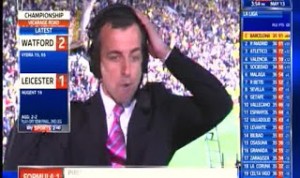 With our new audioboo channel, this season we are trying to do some extra bits for Watford fans in addition to our normal monthly podcasts (out the first Sunday of the month – next one on 1st September).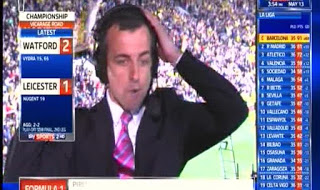 Johnny reporting on THAT Deeney goal.
Here is an interview we did with Johnny Phillips who has reported for Sky Sports Gilette Soccer Saturday for over a decade traveling the many football clubs. His book is called Saturday Afternoon Fever: A Year On The Road For Soccer Saturday and tells Johnny's journeys, and the people he met, around the UK during the 2012/2013 season.
In the interview Johnny talks about two chapters in-particular that will be of interest to Watford fans.
(function() { var po = document.createElement("script"); po.type = "text/javascript"; po.async = true; po.src = "https://d15mj6e6qmt1na.cloudfront.net/assets/embed.js"; var s = document.getElementsByTagName("script")[0]; s.parentNode.insertBefore(po, s); })();
– RookeryJon