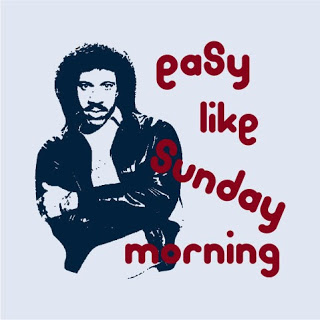 I'd never describe being a Watford supporter as easy. There's always something. You don't have to have been a Hornet for too long to have experienced pretty much all the game has to offer; promotion, relegation, great football, awful football, terrifyingly dodgy owners, financial meltdown, last minute winners for, last minute winners against, we've seen it all in the past decade or so.
Looking at the bigger picture, there have probably been more downs than ups, but that said, over the last couple of years it's been pretty hard to be anything but happy as a Watford supporter. The Pozzo family had an impact as soon as they arrived.
They did all they could to banish the spectre of the Stanmore 'businessman' who nearly killed the club. They gave us a whole host of new and exciting players. They gave us Gianfranco Zola. They gave us exhilarating, awe inspiring football. They gave us Wembley and they very nearly gave us the Premier League. Over the summer, nothing changed. They gave us the opportunity to giggle in the faces of those who questioned what we'd do 'when the loans go back' by signing them permanently.
In addition, they gave us more new players, good ones too. Their most recent move has been to begin the construction of a new stand on the East Stand of the ground. See what I mean? Hasn't been a bad year or so, has it? It's funny how quickly you can get a taste for the good stuff, though.
Even I, the most pessimistic of pessimists, was beside myself with glee when our summer signings kept rolling in. If we were good last year, what are we going to be like with these guys on board too? "One of them played for Italy against England!" I excitedly told the world and his wife. I was confident that Watford were going to be the team to beat this season. We were going to be unstoppable. I should have known better.
Football rarely delivers what you expect, and instances of it delivering what you want are even scarcer. That's not to say this season has been a disaster. Anyone who has endured our relegation threatened recent history will know it's been anything but. There has been plenty of fun, plenty of goals, plenty to talk about. Perhaps most importantly of all, we're seventh in the table – still well in touch with all those above us, and we're only in November.
Nothing is decided at this stage. After two home defeats and a rather lacklustre draw away at Brighton in the last fortnight however, it's starting to feel a little bit fraught. People are panicking. Whilst I'm not throwing my toys out of the pram just yet, there are worrying signs.
Defensively we're still not settled, a situation borne out by the fact we've kept just two clean sheets in the league this season. In the midfield we're missing the languid brilliance of Nathaniel Chalobah (his turbulent spell at Nottingham Forest making his absence even more irksome), whilst the continued Almen Abdi shaped hole in the centre of the park is depriving us of the killer pass, that little bit of brilliance and the ability to see things that others can't. He's a big miss.
Whilst we're on the subject of absentees, Troy Deeney is quickly remembering what life is like playing without a Czech frontman who can go from 0-60mph quicker than my VW Estate. Despite the increasingly monumental efforts of Fernando Forestieri and the occasional, tantalising flashes of brilliance from Diego Fabbrini, Watford look pedestrian and ponderous when going forward all too often. Problems then, and pretty obvious ones at that.
There is a lot of work to be done, but there is still that something about this team, this squad, this club that is exciting. It's easy to feel glum after conceding 6 goals in two home games and we'd be foolish not to accept that we're not exactly where we want to be, but the class of 2013/14 are more than capable of getting their act together and delivering.
Gianfranco Zola is going to have to earn his salary, because at the moment I don't really know what the answer is. I'm pretty sure what our role as supporters is though. Yes, be critical. Yes, want the best. Yes, debate team selection, tactics and formation. Yes, talk about where we need to improve and how you think we might achieve it. But don't give up. Don't surrender. Not now. Not in November.
This era is in its infancy. The fact that so much has happened since the Italian revolution (Mk II) began may trick your mind into thinking otherwise, but mark my words, this is just the beginning. We might not get promoted this season. It should be no big surprise if we don't; the Championship is one of the most competitive leagues in the world and every week we come against a team who want to achieve exactly the same goals as we do. It isn't just us that wants big things for our team, remember.
Football teams don't, and shouldn't, have things their own way. As supporters we prove week after week, season after season that we are in it for the long haul. We put up with the mediocrity and the downright useless on the basis that one day, there might, just might, be something to get genuinely excited about. Well, now we have owners that are serious about delivering something special.
It might take time, but we're football fans, we've got time. Don't ruin it by giving up now. We've come a long way in a short space of time, and there are undoubtedly good times ahead, but it won't just happen. It won't just land in our lap overnight. We're old enough and ugly enough to know that football doesn't work like that.
There will be twists and turns, good times and bad times, but we know it's there for us if we play our cards right. This is happening to us. Right now. As you read this, you as a Watford fan are in the middle of what I'm convinced will be a success story. I, like you, have no idea how or when it will end, but I'm determined to do one thing. To enjoy it.
As has so often been the case in the past, our team isn't perfect. We're creaking and some are in danger of cracking under the strain. Don't. Don't crack. Not now. Take a step back, take a deep breath and get ready.
Get ready to go again for these golden boys. Get ready to be elated, get ready to be disappointed. Get ready to be thrilled, get ready to be annoyed. Get ready to experience fun and frustration, almost certainly in equal measure. Get ready to appreciate what is happening a your football club. Most importantly though, get ready to never, ever give up.
They can do this. We can do this. Come on You Horns.