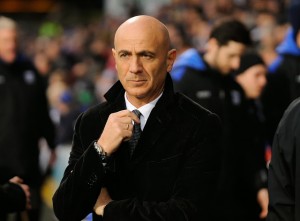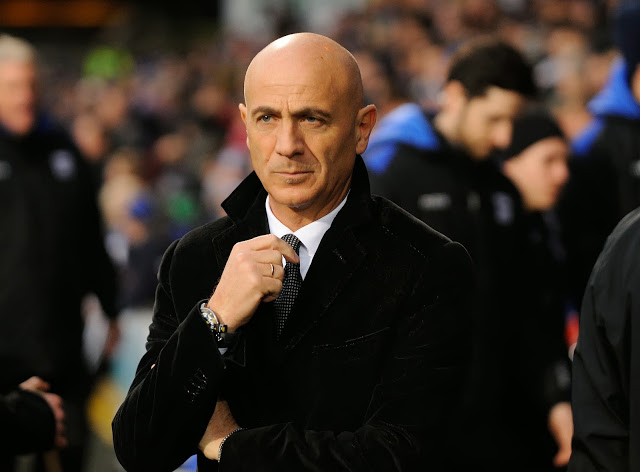 Those of you that have listened to the latest podcast will know that Jon and I travelled to Ipswich to try our hand at various roles within the media team. I was tasked with being a photographer for the day, and was immediately set a task by legendary club snapper Alan Cozzi.
The game was the first in charge for Beppe Sannino, so it was my job to get a shot of the new boss as he headed to the dugout before the game. Alan had entrusted one of his cameras to me for specifically that purpose, the other cameras in his arsenal of equipment were unsuitable for the shot, so it was down to me. No pressure…
As the teams came out and the visiting faithful paid homage to the Horns, I was firmly focussed on the new head coach. I was focussed, but was the camera? Well, see for yourself below. My first photo as a Watford photographer.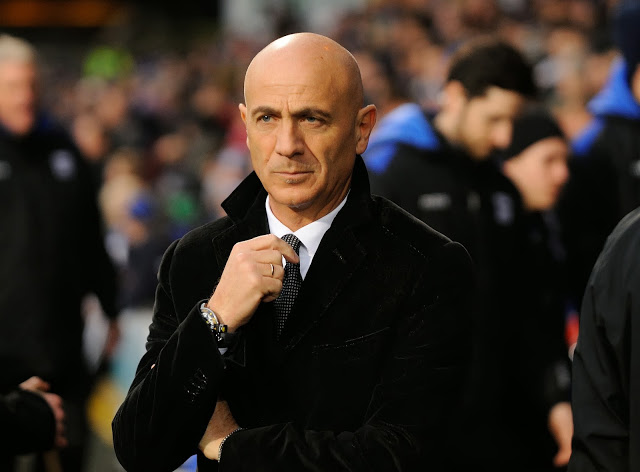 His first game. My first photo.
It might not get syndicated across the world earning me millions in the process, but I reckon it's not bad for a first effort.
I was also in action during the game and that taught me one thing, very quickly. It is extraordinarily hard to be a sports photographer. You have to know what is going to happen before it happens in order to get a decent shot, and I can assure you that isn't easy. I have a new found respect for the guys we see dotted around the perimeter of football grounds across the world. They are doing a difficult job, and as the images we see on a daily basis testify, they are doing it incredibly well.
The other thing I learned is that it isn't a glamorous profession. The joy of being so close to the action is soon overtaken by the fear of missing the vital image, and the conditions are far from appealing. I refer you to the image below, which was my position for the entirety of the second half. Having said all that, the pie and mash in the media lounge was divine…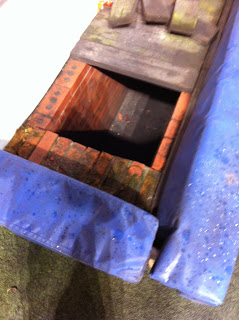 Portman Road Photographer's Pit. Oh, the glamour….
A massive thanks to Watford FC, Ipswich Town and the mighty Alan Cozzi for making the day possible. Come on you Horns!
—
Download the latest podcast via iTunes. Plus, get FTRE blog posts sent straight to your inbox. Simply enter your email address in the "Subscribe by Email" box in the right hand column near the top of this page. Or if you're really technical you can use this RSS code.