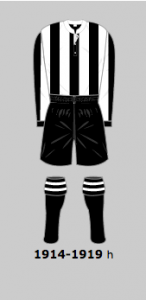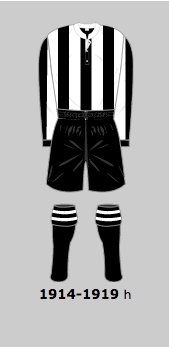 Watford released Part 1 of 2 videos to launch the 2014-2015 away kits. The video tells us that the kit has been produced to remember 12 Watford amateur and professional players who fought in The Great War. This year is the 100th anniversary of the start of the war and I think this is a great way to remember those who went into battle for us.
From the black and white colouring of the video, the strips that transition through the video and a look at histroricalkits.com; the kits during World War 1 (1914-1919) was black and white stripped) it looks like we might have a black and white stripped kits. Of course the thickness of the lines may vary. We could have a strippy style like Southampton have with very very thin white lines on their red shirts!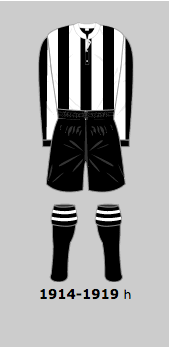 Please, please, please can people not start saying that it is because the Pozzo's own us and Udinese.
What the 12 men did for us is worth remembering and not having it tainted by people guessing that it is part of a Pozzo plan!
So let's remember: Albert Green, Bill Hastings, Bill Markland, Alex Stewart, Owen Gregory, Ernie Grimsdell, George Badenoch, Harold Bulling, Jimmy Chalmers, Joe McLauchlan, Robert McGuire and Skilly Williams.
I also think it would be wonderful to see these names on the back of shirts so individuals will not be forgotten.