I'll be honest. South Africa 2010 left me pretty depressed about the English national team. It was the worst showing at a tournament I can remember in a long time and that's saying something. The performances were disjointed and lacklustre, and quite frankly we'd have been better off staying at home all summer. Since then I've found it hard to get too excited about England.
I was tempted back to Wembley by a friend, and I was pleasantly surprised by what I saw, as an energetic England swept past Montenegro en route to qualification. I didn't know it yet, but with England's place in Brazil cemented – I was going to be following them.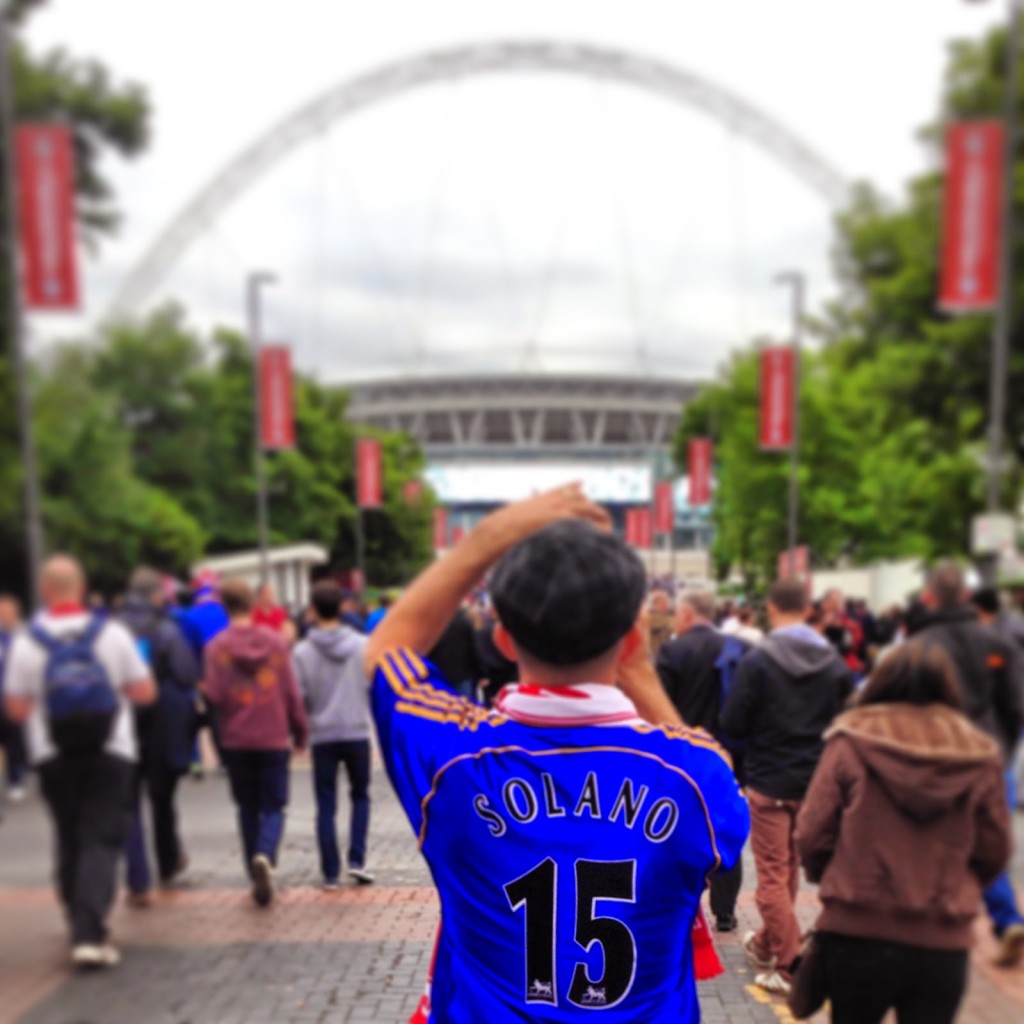 One of my first assignments as Sony and Goal.com Fan Ambassador was to head to Wembley for the final friendly on home soil. The game was against Peru, a team in the midst of an appalling run of form, but one that will forever have a place in my heart thanks to: 1) Nolberto Solano, and 2) Their brilliant home kit. To top it all off, I was going to be sat in the press box.
As I entered the media entrance I had already convinced myself that my press pass wouldn't be there. "Hello. Who are you and where do you think you're going?" They'd ask. I was pretty sure that "Oh, Hi, I'm Mike and I do a Watford podcast" wasn't going to fool anyone. I needn't have worried – my pass was handed over and for one night only, I was a member of the England press pack.
Having gained entry to Wembley's inner sanctum, my first goal was to find food. I have seen enough Twitter posts from TalkSPORT's "Moose" to suggest that he was a big fan of fodder, and I wanted to get there before him. I did so and filled my face accordingly.
With dinner done, I could focus on the task in hand. My job was to get a feeling for what England fans felt about their national teams chances in Brazil, whilst also using the game to cast my eye over the new-look national side.
The game was played in a pretty raucous atmosphere, this was a Friday night and people had clearly come to enjoy themselves. As well as a decent level of noise, high spirited supporters took to making paper aeroplanes from the coloured card used to make the St George's flag display pre-kick off and one supporter ensured the biggest cheer of the night when they did this…
The game itself saw a functional performance from England, with Rooney and Sturridge perhaps understandably struggling to develop an understanding up front and the defence – a concern for many – holding firm for the most part. In truth there was little of the exciting attacking flat that I'd hoped to see after the naming of players like Oxlade-Chamberlain, Ross Barkley and Raheem Sterling in the squad, but in what was the first of three pre-tournament friendlies, I took comfort in the fact that this was little more than a glorified training session.
The thing that pleased me the most was a confirmation that England supporters know where we stand this time round. Of course we all hope that Roy Hodgson's men do well in Brazil, but for the first time in a long time, there is no expectation. That's not to say England fans are resigned to failure, instead choosing to be determined to enjoy and make the most the greatest show on earth.
Like my day in the press box, Brazil 2014 should be a lot of fun.