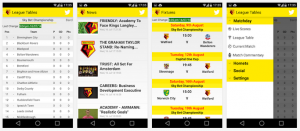 During a match at Vicarage Road a few years ago, all the people who sit around me found out that I have an iPhone and that I could look up the football scores during the game. The iPhone is an amazing thing (we record every FTRE on one), and I can look up scores, but there can be times when the webpages just won't update. I got very frustrated.
Now it seems that mine – and probably your – problems can be solved. A new App that was developed by a company called TribeHive aims to remove all these frustrations with a clever bit of technology. The best bit is that Watford will be one of the clubs trialling the app.
I'm a proud geek, so when Watford told me that fans were going to be part of the App trial the app at the start of the season, I went to visit TribeHive's Ian Wakeman at his University of Sussex base to talk about how this wonderful app works and will benefit us Watford fans.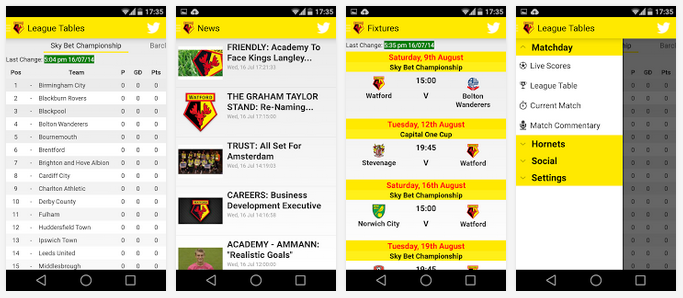 This is only going to work if loads of us get the free app. I've got mine, so click on the images below to go to the Smart phone app store you need:




Blackberry and Windows Phones won't be part of the Trial – Sorry!
– Jon
Watch TribeHive's video on how the app works, or read Ian's research paper on the University of Sussex website.