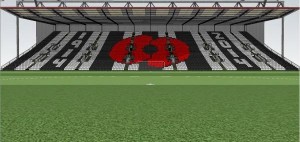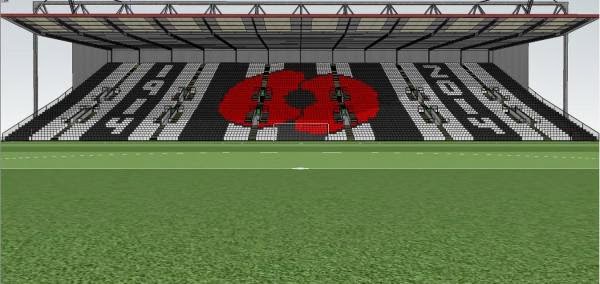 After a tough start to the season, Mike is delighted to have been reminded of the reasons why he loves his Football Club…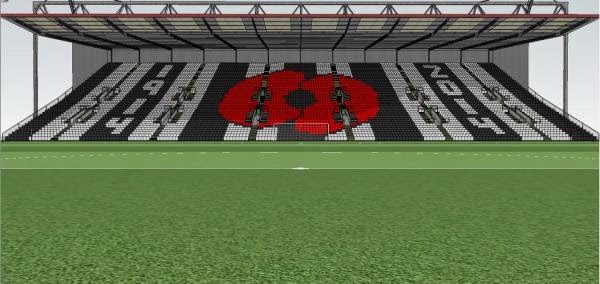 It might have been a post World Cup hangover, but I have to admit I wasn't quite feeling it at the start of this season. Perhaps it was a defence mechanism, my brain reminding me of how excited I got last summer before having to face the stark realisation that Javier Acuna and Iriney sounded more exciting than they actually were; my subconscious protecting me from falling into the same pre-season trap.
Whatever the cause of my malaise, it came to a head during the Capital One Cup tie with Doncaster Rovers. A lacklustre Watford lost the tie to lower league opposition, the Beppe Sannino saga was dragging on, the new stand was still a long way from finished and even the pitch had contracted a disease that resulted in it looking like an enormous pool table covered in countless pints of stale, spilled beer. (I love the sight of the pristine pitch at the start of a season, so this was a particular blow). It all just felt a bit unsatisfactory.
Since then things have been far from plain sailing, but the players have evidently warmed to their task, and performances are now starting to hit the heights that we'd hoped to see more of over the last twelve months. The way we coped with Troy Deeney's prolonged absence and some decent displays at typically tough places to go are giving me plenty of cause for optimism. The sight of the Community Stand nearing completion adds to the overall feeling that the tangible pieces of the puzzle are slotting nicely into place.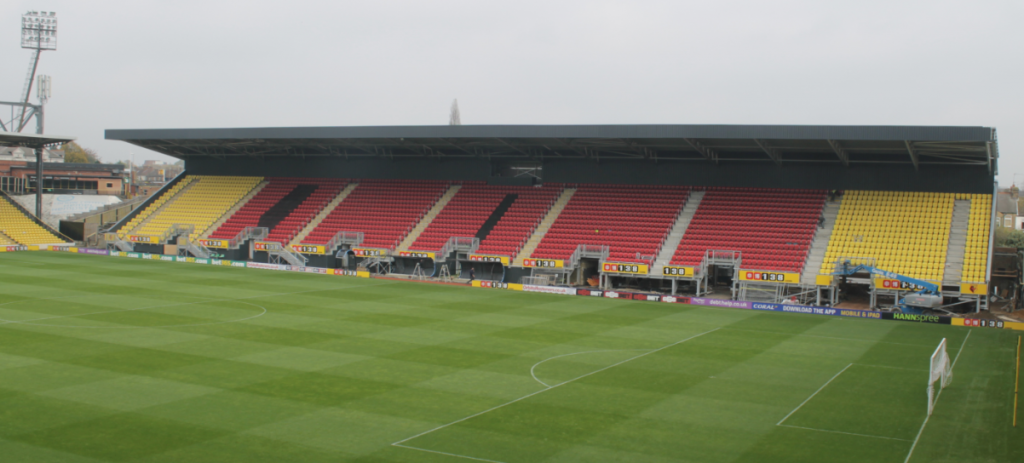 Don't forget a cap if you're planning on relocating…
Despite the increasing satisfaction at how the season is developing, it's recent off-field activities that have given me most reason for cheer.
The club hosted another At your place event recently, giving supporters the chance to quiz senior members of the Watford staff about pretty much anything. These are billed as off the record and questions on any topic are invited. Of course the answer you get depends on the validity or common sense attached to your question, but these are valuable nights that the club doesn't need to commit to. They do it because they know the value. They know you want to keep in touch, to have your say. After the dark days of so recently, opportunities to see the whites of the eyes of those at the top should be welcomed and if you haven't been, I encourage you to get along to the next one.
Whilst half term is a time for rejoicing amongst those who enjoy a temporarily easier journey by road or train, it can be tough for parents, so it was great to see Watford host a free open training event at Vicarage Road during the October break. It gave kids and families the chance to watch the boys put through their paces and judging by the images and reports I've seen and heard, the squad were generous with time and spirit, meeting a steady stream of star-struck youngsters with nothing but smiles and enthusiasm. It was another great initiative that shows an understanding of the vital link between club and community.
This weekend, Watford face Ian Holloway and Millwall. It's a game that we are in with a good chance of winning, and a visit from our favourite faux bumpkin is normally enough to light a fire under most Watford supporters. This time though, the game seems almost secondary.
The fixture is the "rememberance day game" and will see Watford wearing their commemorative black and white away strip in tribute. It's worth remembering at this stage that for each of these shirts purchased, Watford will make a  £1 contribution to the Royal British Legion.
Supporters group The 1881 have made a marked improvement to the match day atmosphere at Vicarage Road and their influence is set to extend yet further ahead of the Millwall game, as before kick off an enormous display, organised by members of the 1881 group, will pay tribute to those that lost their lives in the line of duty.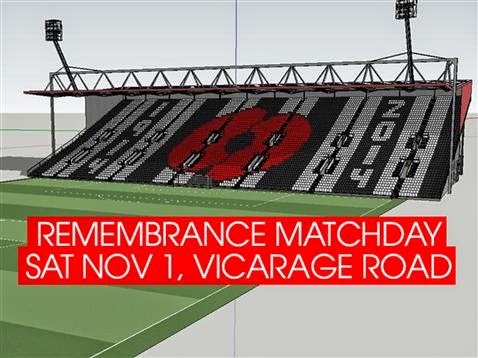 Lest we forget…
There can be no argument that this represents a magnificent gesture and it's one that all Watford supporters should be proud to play a part of. The fact that it was Watford players that provided the necessary funds to manufacture the 6,000 foils required for the display gives the event an even better and more inclusive feeling.It's a genuine collaboration between the club, the players and the fans.
Of course, there will be marks of respect and emotional gestures all over the world in the lead up to Armistice Day, it would be wrong to think Watford are special for joining them, but it does represent a fine example of this football club doing things that it doesn't have to do, and perhaps even more importantly, doing them well.It's a reminder that whatever those outside the WD18 bubble may think, Watford Football Club is special.
It's times like these I remember why I'm so proud to be a Hornet.
PS
If you are heading to the game on Saturday and are in a position to help with organising the display, please email
the1881movement@yahoo.com
as soon as possible.
PPS If you can't help out, please do get there early so you can either take part in or enjoy the display.
PPPS Apparently, The pitch was cured of it's early season disease with a liberal application of garlic.
PPPPS COME ON YOU HORNS!