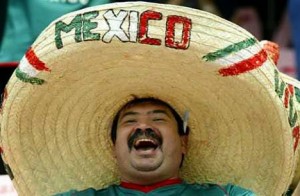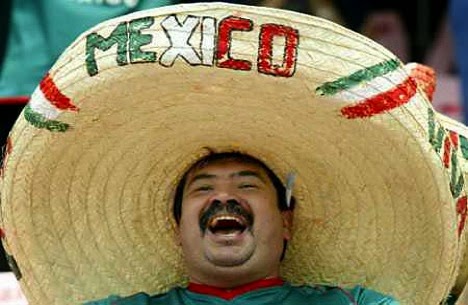 A Mexican Wave? In Watford? HA!
I'll happily confess that I'm a bit of a nightmare. Even with a game done and dusted I'm still found tutting at misplaced passes and raising my eyebrows at lost possession, with a small part of me thinking that we'll somehow lose from being 3 or 4-nil up. That's not to say I don't enjoy it when things are going well of course, and in recent times they haven't gone much better than they did against Charlton.
So, in the immortal words of Bing Crosby, it's time to accentuate the positive. A few of my favourites, anyway…
1) Miguel Layun. I don't mind admitting I want this guy to be a success. His extraordinary following in North(!) America make his signing one of the most fascinating I can remember, and in the wake of a number of failed imports I really want our Mexican friend to do the business. His performance form midfield against Charlton was encouraging, his delivery into the box giving me specific pleasure. before he was relieved of corner taking duty by Daniel Tozser, his dead ball delivery was superb, an early corner causing havoc and a subsequent cross leading directly to Craig Cathcart's opener. More of the same please.
2) My favourite moment of the match came at 0-0. Odion Ighalo produced a sublime piece of skill at the dead ball line to leave the Charlton defender for dead, (deader than dead in fact) before teeing up Troy Deeney, who possibly should have done better. The piece of skill was so simple yet so perfectly executed. It had me grinning from ear to ear for minutes afterwards. Super stuff. More of the same please.
3) Ighalo is a man who is clearly enjoying his football. This makes it easy for me to enjoy watching him. After a season that has seen it's fair share of furrowed brows and head scratching, it's great to see someone who is just wanting to play his game and to do it with enthusiasm. It's no accident that his all action and effervescent performances have coincided with him becoming a hit on the terraces. More of the same please.
4) Troy Deeney and Ighalo look to be on the same page. They look confident and comfortable with each other, perhaps because they are similar types of players, and seem to be feeding off each other nicely. Admittedly Charlton were a shambling wreck of a team, but still, you can only beat what's in front of you and Troy and Odion filled their boots. More of the same please.
5) The Mexican Wave. I'm not a fan of these at sporting events, let alone at football, but yesterday it felt right. Part nod to the encouraging performance of Layun, part extension of what was a carnival atmosphere, part message to Charlton – you're so bad we just can't be bothered to watch any more. It was fun. On this occasion, I'm not sure we need more of the same.
6) I was at the Valley earlier in the season when Charlton beat us 1-0. Their goal was a penalty and was their only shot on target. (They only managed one shot on target this time out, too). I South London fuming, irritated that we'd let a mind-numbingly poor Charlton side nick the points and concerned that we were going to have another season of under-achievement. yesterday felt like payback. I enjoyed it. It also showed our ruthless side. More of the same please.
So, just a few of my highlights, but what was your favourite moment from the 5-0- triumph over Charlton?