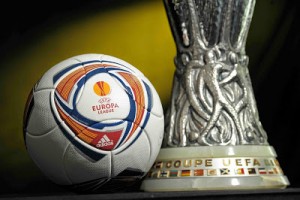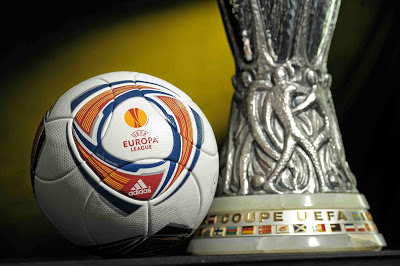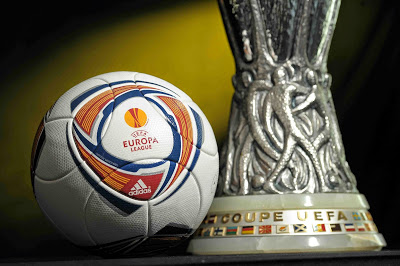 The Europa League. It's not everyone's cup of tea. Indeed, I suspect the West Ham players, who are having to start their season on the 2nd of July, will have far stronger feelings towards the much maligned tournament. Here at From the Rookery End however, it will always have a special place in our hearts, for five years ago this week, it was sat in front of the Europa League Final that we recorded our first ever podcast.
The podcast has evolved in time (thankfully – that first episode lacked *just* a bit of polish) and we've never been short of things to talk about as the Watford FC bandwagon has rolled on through good times and bad. We'll review some of our favourite memories and moments from our first five years soon, but tonight, with the Europa League Final once again providing the background noise and in the week that some of the worst of football is finally being exposed (Hi, Sepp!), I wanted to pause and say thanks to the best of football, the legion of fantastic folk we've met on our podcasting journey to date.
You see, Watford getting promotion is great and all that, but football is more than results and (almost) winning silverware. It's the people that make it special. The people who share that same broken bit of DNA that sees them hopelessly attached to their Football Club. People like you and I.
In the course of doing the podcast, Jon, Jason and I have been privileged to meet the majority of players and staff from the club, but it's meeting fellow supporters with the club at their heart that has made our experience so magical. We've spoken to supporters from different continents, countries and counties, every one a unique character, every one united in their love for football. It's been a joy.
I don't mind admitting that I am quick to find fault with football. The FIFA scandal, playacting on the pitch, horrific incidents off it (get well soon, Nic – we're thinking of you); it really isn't difficult to find yourself wondering why we all bother. But then I'll remember. A goal celebration. A funny chant. A conversation in a pub. A walk to the ground on a sunny day. The loony looks on faces when another goal flies in. The people. The magical, wonderful, crazy, magnificent people.
I'm not going to list everyone here, but the chances are, if you're reading this – I'm talking about you.
Thanks to everyone who has played a part in From the Rookery End so far. Whether you've downloaded a single episode, appeared on a show, retweeted us on Twitter or slated one of our magnificent song attempts, each of you has played a part in reminding us why we love football and why, in the face of a seemingly unrelenting avalanche of nonsense, we should never forget that as football fans, as Watford fans, we're the luckiest boys and girls on earth.
Come on you Horns!
Oh, and by the way. That Europa League Final five years ago? It was Fulham V Atlético Madrid. The manager of Atlético that night? A certain Quique Sanchez Flores. Perhaps we'll be hearing more from both him, and the Europa League in the coming five years…