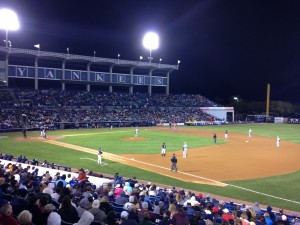 Rejoice, for football is back! Sort of.
This week sees the start of Watford's pre-season fixtures, with games against St Albans and AFC Wimbledon providing some welcome actual, real-life football to think about. The visit to Wimbledon is particularly noteworthy as not only does it coincide with a beer festival, not only does it provide an opportunity to win the first silverware of the season but it will also see us recording our first podcast of the newseason. Plenty of reasons to be cheerful.
Which is rare for this stage of the season. You see, I've fallen out of love with pre-season friendlies. To be honest, I can't remember a good one. I remember going to Amersham Town to watch us in action shortly after a previous promotion to the Premier League. I was young, excitable and hoping to see the new kit. Watford wore their old one. For some reason my brother and I drove to Northampton for a pre-season game. We were on the M1 before we realised our brains were broken. I even went to see some pre-season baseball, but had to leave early because it was so cold. In Florida. It's never cold in Florida!
In fact, the only fond pre-season memory I can muster is a home game with Charlton some years ago. The game was instantly forgettable, but a meeting with John Motson and the taking of a rather stylish photograph of Vicarage Road rescued the visit from the usual disaster and disdain.
Am I alone though? There must be some of you out there with happy memories of some of these games? Here at FTRE we want to know, so here's our question to you:
What's your favourite ever pre-season friendly and why?

Leave your answers by posting a comment below and maybe, just maybe, you'll persuade me that these games aren't so bad after all…
Come on you Horns!